Monday, March 04, 2013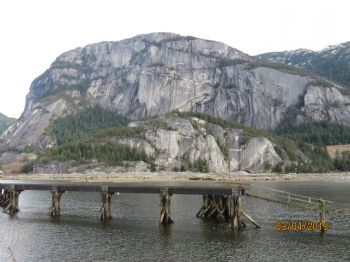 Here is a picture from across the channel of my sunrise hike. Yes indeed I climbed up one side and walked across the top and down the north (left side) of this Rock.
-- just to mention that the big Rock behind the little rock is called The Chief - and I hiked it last April 2012. Planning on doing it again some time this year.