Monday, March 04, 2013
Well, I finally have more pictures to share of the wedding---figured the first blog will be the rehearsal.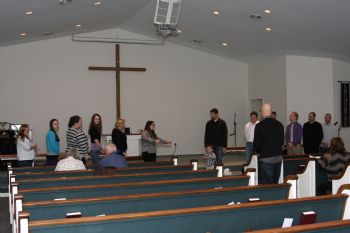 this one is inside the church.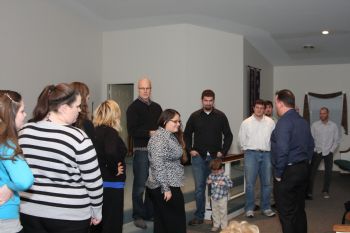 Being told what to do by the Pastor.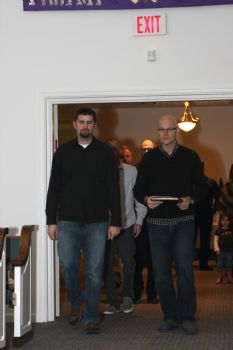 Okay, here I go!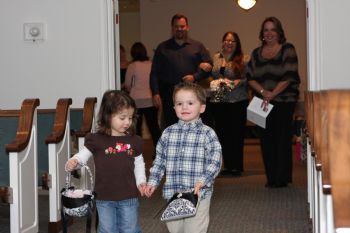 the ring bearer was so funny---he kept tossing the pillow up and catching it. And the flower girl was a dear---really sad that Reagann could not be in it though.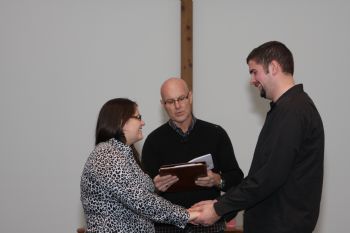 Practicing their vows.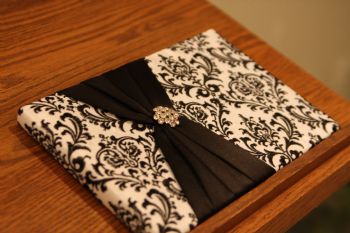 Guest book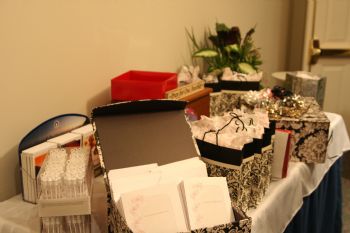 'all the stuff for the wedding all organized.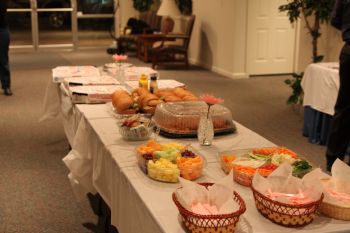 Food all ready to eat---Come and get it!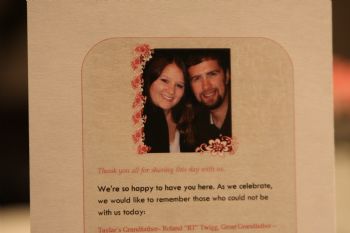 And the back of their wedding program---they included the names of family members who have died as they would be missed on this special day.