CHECK OUT THE NBC NEWS CLIP ABOUT CLEANSING! The link is at the end of the blog. Please also read the rest of the blog as it goes into more depth about cleansing.
The Issue- Toxins are everywhere in the foods we eat, the air we breathe and the ground we walk on. These toxins build up in our body and may contribute to weight gain, loss of overall energy, poor skin, among other detrimental effects. In recent years, more attention has been given to detoxification or cleansing for its proven effects to drop pounds quickly, revive energy levels, help with digestion and improve overall health and wellness. Over time, toxins may affect our health and digestion. In the long term, the ability to absorb the foods and nutrients we consume daily can become diminished. When this happens, individuals no longer receive the full benefit of their daily diet. Every day, a person's diet should provide essential nutrients to keep that individual performing at peak effectiveness. Proper absorption of nutrients such as carbohydrates, proteins, fats, vitamins and minerals is essential to maintaining a healthy body. Cleansing allows a "fresh start" to regain a healthy, balanced, nutritional lifestyle.
However, most cleanses are really not good for your body. They can deplete you of vital nutrients, and proteins that your body needs to function healthily. Cleanses can be super expensive that promise miracles only to disappoint, or they can be made from a strange concoction of ingredients found in your kitchen, that end up tying you to the toilet all day. Regardless of how you cleanse you should be informed and know how your body is going to handle and react.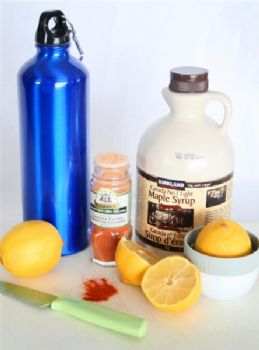 A good cleanse should never deplete you of vital nutrients. Which is a big problem when doing an at home cleanse such as the Master Cleanse- (Lemon Cayenne Maple Syrup). This is dangerous, hard on your stomach, intestines and body and has harmful side effects such as severe vomiting, diarrhea and dehydration. Though people swear by it, and can drop 10 -15 lbs in a short amount of time, it doesn't mean its a good idea. By doing a cleanse like this, the results are often short term and short lived. The body goes into "shock" during this extreme cleanse process and usually the effects make you binge eat afterwards in order to restore all the nutrients you flushed out back to normal.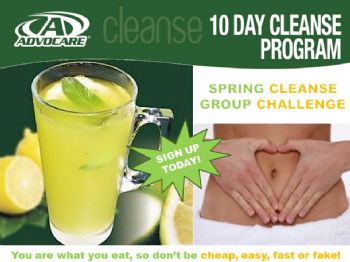 A good cleanse should include the use of digestible proteins, to keep you from going hungry. Calcium, fiber, iron, magnesium, vitamin D, zinc, vitamin A, potassium, riboflavin, vitamin C, vitamin B-12 to feed your muscles and give your body wholesome nutrients so you don't become weak and malnourished during your cleanse. Omega 3 fatty acids that will be missing from your diet while you cleanse to insure a healthy blood pressure while you detox.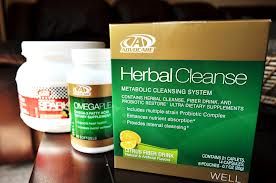 I highly recommend the AdovCare 10 day Herbal Cleanse because it helps rid the body of toxins and waste, supports improved digestion and thorough internal cleansing, provides your body with fiber, helps remove impurities from the body and supports healthy weight loss. It is also one of the few that you can take every 90 days.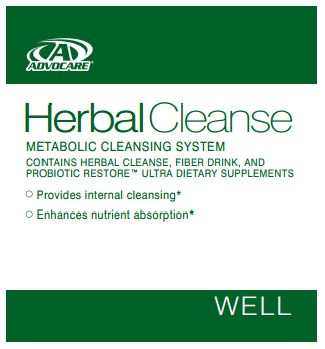 If you are thinking about doing a cleanse check out the link below to see more information and details about the herbal cleanse. We all do a "spring cleaning" in our homes, why not "spring clean" your body in a safe and healthy way and restore it back to optimal health !
https://www.advocare.com/13023
4896
"It is hard to fail, but it is worse never to have tried to succeed." Theodore Roosevelt
www.youtube.com/watch?v=
2jhW0pJ2k48