Sunday, March 03, 2013
So, I got to dinner time and I had 117 calories remaining before I went over for the day (I really wish that I hadn't eaten those 4 servings of nuts for breakfast!) Anyway, I thought it impossible to even find anything, but... here it is!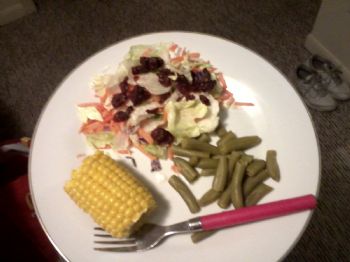 Of course, you probably guessed that it could be nothing but veggies. I really had to crunch some numbers to get those cranberries on top! lol Extreme I know, but YAY ME!