This weekend we made an adventure to find some new health items etc...
We did the first day in Pennsylvania -(check blog "local goodies") the 2nd day we did Ohio.
Our first stop was a Vegan restaurant called "The Flaming Ice Cube" YUM!!!! What a great place. You can find this place if you live near Boardman, Ohio or Cleveland, Ohio.
I had the Vegan buger with a green drink called "peace & deliciousness" which I added Chia Seeds to & with my burger I got a side of tomato, cucumber & onion mix. M got Asian wrap with same side. We had some artichoke dip (never had artichoke before) & for dessert we split a Chia cupcake.
It was all great food.
They have a little shop so we picked up some Desert Essence Organics Shampoo & Conditioner to try. Vegan. I have to watch plants because of allergies but this one seemed to be ok except for the Willow Bark-wasn't sure how that would be-used it last night-all good so far.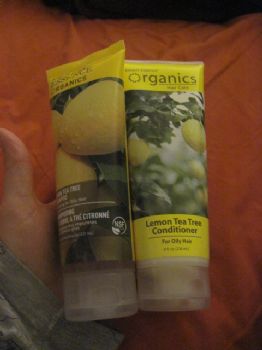 We then went next door to a health food store-found some really nice items to try at a good price.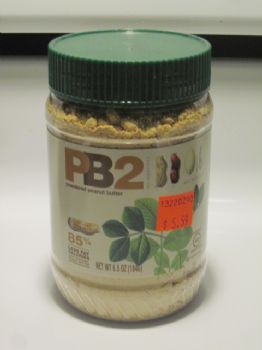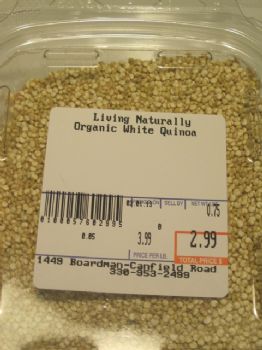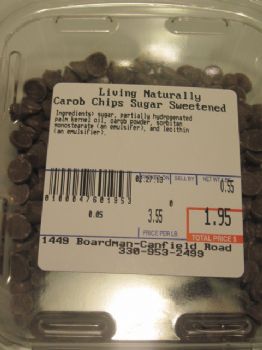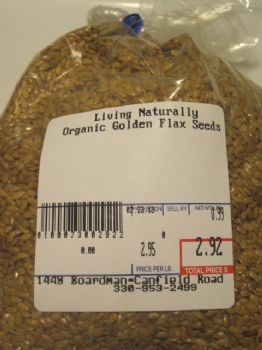 I tried the flax seeds last night on my oatmeal -they are golden flax seeds & I don't have a grinder so I just put them on (hope that was ok to do???) well it tasted fine anyways. :)
Was happy to find some organic items & I'm really excited about trying the all natural peanut butter /dry-you just add water. For 2 TBSP it is 45 calories -that's a huge difference compared to say Jiff.
Inspired by yesterdays drink I decided to give a green drink a whirl today in my own kitchen.
Here is the link on SP if you want the recipe.
recipes.sparkpeople.com/
recipe-detail.asp?recipe=2
414955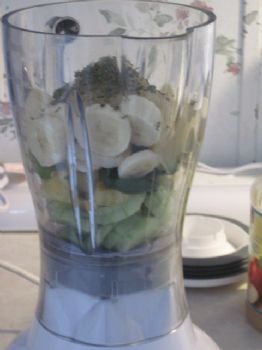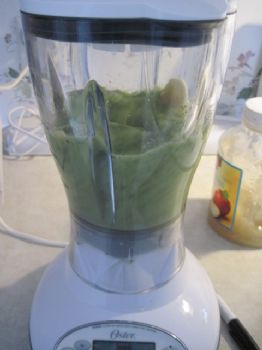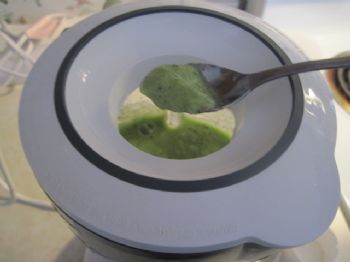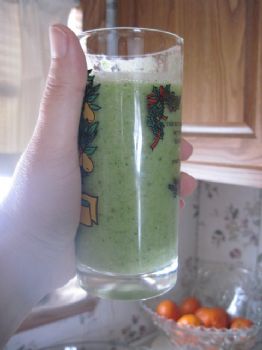 It is very mild tasting & refreshing. I just used items I had in my kitchen. You can make it sweeter if you like by adding honey or apples etc... Adjust to your own taste-that is what's fun about experimenting :)
One last awesome moment this weekend. I made it out of the double digits. I'm now 209.8 -barley out but I'll take it!!! WOOHOO