A blog for my Sierra girl.
Sunday, March 03, 2013
I figured before spending too much time catching up on others, I need to provide an update of my own. First and most importantly...
Utah was a bit quirky yesterday. He was pacing in the morning, like he does after his seizures. I had taken them for a medium walk. No walk this morning as it is below freezing and I am a wimp. Anyway, I always talk about Utah and NEGLECT poor Sierra.
I do love her to death but she is a bit skittish, only a bit and a bit clingy. It is not at all her fault, He was not Aspen and is not Utah. Am I a terrible Mom for admitting that?
Anyway, she is a good girl. When it happens (sometimes she chooses it and often Utah initiates) she is a HUGE benefit to Utah. She has a fairly immediate way to calm him down. She has several tactics.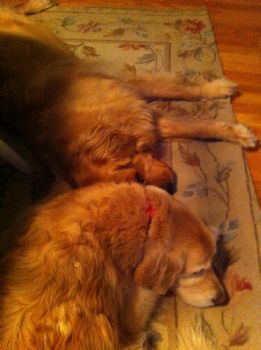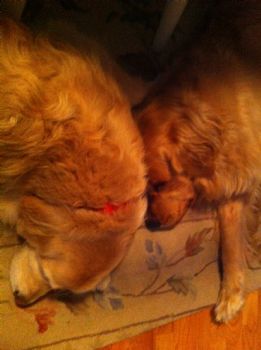 This is what did it yesterday morning.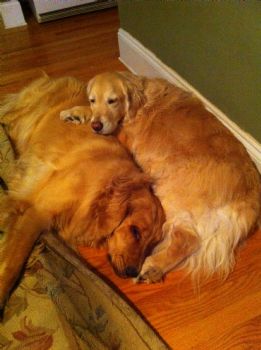 She also has 2 primary other ways to tire him out.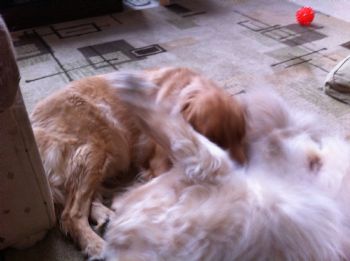 Play fighting and lastly, she takes a 'special' bone or ball or whatever and knowing that he will want whatever she has, he takes it and can get very focused.
That is my sweet girl. She deserves some credit.
HUGS to you and her.