Saturday, March 02, 2013
Hello my name is Niyah. I am four months old. I was told by the shelter that I was brought from a barn so my Mummy (Candice) thinks I was born outside so i'm considered a semi-wild cat but I know now that I don't want to be wild at all. Just playful, loved and cuddly. I'm black with a little tuft of white on my neck under my chin and I have beautiful big bright green eyes. I love treats and i'm a little growly and scratchy but my Mummy is patiently working with me so I don't do that anymore.
Here are some pictures of me!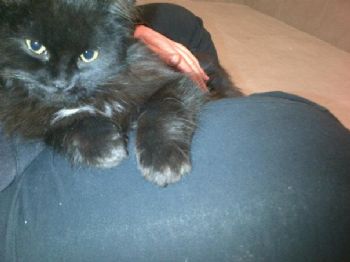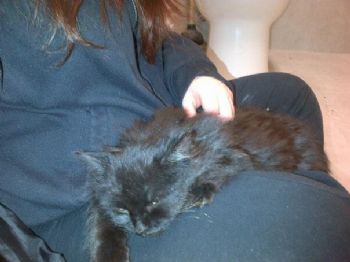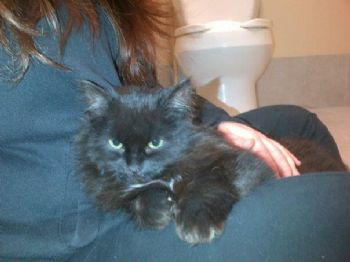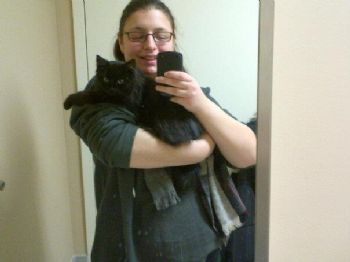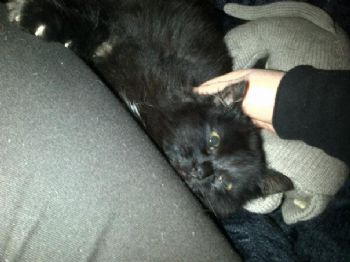 P.S The pictures with the toilet in them was at the shelter. Mummy could spend alone time with me there while I was still at the shelter waiting to get my vet appointment so I could go home. The last picture is me finally at home laying next to Mummy in my bed.