:~*~:. .:~*~:. .:~*~:. .:~*~:. .:~*~:. .:~*~:.:~*~:. .:~*~:. .:~*~:.:~*~:. .:~*~:.:~*~: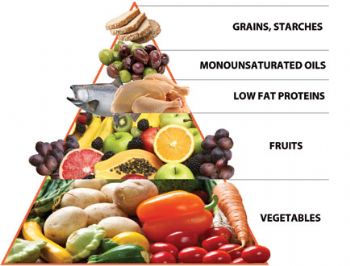 No matter how excited you are about doing this, the pressures and demands of life will try to rob you of that excitement nearly every day.
:~*~:. .:~*~:. .:~*~:. .:~*~:. .:~*~:. .:~*~:.:~*~:. .:~*~:. .:~*~:.:~*~:. .:~*~:.:~*~:
This especially applies to yesterday. Actually the past week. You see, Saterday Febuary 23rd I started having LOTS of problems loading pages, and often couldn't even get onto sites that I wanted to go to. This happened several years ago and when I called the phone company it turned out that there was another computer using my modem and downloading lots of music. That was the second time I hadn't been able to use my computer because he was doing downloads. My neighbor from h@ll!
Before then I hadn't known that you had to have a password for your wi-fi, but as soon as I learned this I put one on - a really strong one. That was about a couple of years ago.
Then Saterday Febuary 23rd I had problems all day with my computer. Then Monday the 25th a file that I had on my computer got removed. Then yesterday when I went to use my computer I had severe problems with it, and finally called tech service. And then we started up my other computer too. And, both computers were really, really messed up. The tech said he had never seen anything like it.
Thursday night I had gone to bed with both computers working, and got up Friday morning with both computers messed up bad. Then while I was online with the computer tech someone was moving stuff on my laptop, and on my desktop Norton kicked in to stop 'ATTACKS'. I didn't have anything open on my computer, and I had done a complete virus scan on it already, so it wasn't doing a scan; it just kicked in to stop attacks on my computer. So, I told the tech what was happening and that I was sure my computers were being hacked, and I pretty well knew from who. So, we changed my wi-fi password again, and then set about trying to fix all that had been messed with on my computers. In the course of doing so the last 8 months of 'Favorites' was lost from my laptop (none of it backed up). My laptop is still not quite right and I will have to take it into the shop to see if they can do something with it.
So, yesterday I spent 3 stressful hours online with the computer tech over this stuff.
Surprisingly I handled it far better than I normally would. If I do say so myself I handled yesterday pretty well.

It (is) stressful to think of this guy stalking me, the violations he does etc.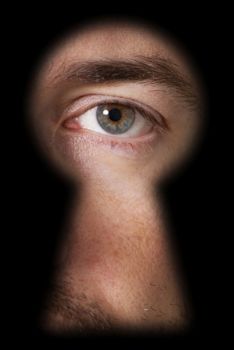 Previously he entered my home many, many times, terrorizing me. No matter how many times I changed the deadbolts he got in. That finally stopped when I put on 2 new garage door openers, as he had previously had a garage opening for the place when he was caretaking it while it was up for sale for 4 years before we bought it. And, during those 4 years it seems he got to feeling 'entitled' to the property and didn't want to give it up. And so I have endured over 9 years of having my place entered, minor things taken (as a way of letting me know he was here and had again invaded my space).
When he was entering the house, I would be sitting in my living room and hear him go downstairs, but before I could get there from the back of the house he would be gone. And once while I was taking my bath he entered my home and stood out in the main areas of my home and then left. Many times he would get into the garage and enter the entry and stand there setting my dogs off. I can't even count the times this stuff happened. My dogs were terrorized too; they wouldn't run after him; they would just stay close to me, look out that direction, and growl a deep scary growl.
And, now since he can't get into my house any more (I'm not sure about this though) he has gone back to hacking my computers - only now he is actually damaging them instead of just using my connection to download music - though from the stuff that was placed on my laptop he has been downloading music with my laptop - or at least downloaded music sites onto my laptop.
But the worst he has done is that from spring to fall of 2012 he repeatedly poisoned my dog with rat poison. I don't even know how my little dog managed to stay alive with all the incidents of severe intestinal bleeding he had. I can no longer let my little 9 pound dog out into the fenced yard to do his business, even though he literally would only be out there for just long enough to do it. Now I have to take him out every single time, and be with him literally every step of the way because the neighbor even crosses 50 feet into our property to place poison.
Also, last summer my stalker first repeatedly undid the poles of a new screen room I had bought and placed in the yard, and then he just destroyed it. Any tools that are left outside for even a few minutes disappear. So if I need a half hour break I have to bring everything in. My perennial gardens have been seeded a couple of times with lawn seed, thus creating havoc for my gardens. And, last fall - just before my car accident - my car was keyed from end to end when I left it out of the garage a couple hours (something I normally never did because of these issues).
For a very long time this stuff was terrorizing to me. It was a horrifying feeling knowing someone is entering your place and going through your stuff, taking stuff, as well as taking pictures etc. But I finally got over my terror, and then I got mad. If I could ever catch him in my home he would be a very sorry man, but he is so sneaky that it's like chasing shadows.
I have tried to get the police involved, but until he is caught in the act the police won't do anything. When I confront the cops about this stuff they say, "You guys need to make peace or it's gonna be the Hatfields and McCoys". I let them know, "Even with all this stuff happening all these years, I have always kept the peace." When I insist the police do something, they say angrily, "What do you want us to do? Go over there and ask him if he did this or this? We'll go confront him if you want, but that's just going to make it worse. We gotta have proof or see him doing it." But, of course they never do an investigation; not even following up with the phone service so they could track down the other computer name using my wi-fi, or even coming to see the destruction of my screen room. So, it's been 9 years of this and the police not being willing to 'get involved'.
I wonder sometimes if the fact that he has a position in our local city government has anything to do with why they won't do after him? All I do know is that he has now turned 65 years old, and once he retires he will have even MORE time to devote to his stalking, terrorizing, and harassment. Who knows then how far he will go?
I know he is very intelligent and very adept with computers, and I think that with his position he may have a set of master keys that he was using to gain access every time I changed deadbolts. Or he has a lock-pick set. I know he's a very determined guy being all this stuff has gone on over 9 years.
All this is because when we bought this house over 9 years ago, we gave him 2 weeks to clear his stuff out of the garage. He didn't. So, we told him (nicely again), "We need the garage for our stuff. So we will give you 2 more weeks to find somewhere else to store your stuff, but that's all the time we can give you." And the war was on from that day forward because he didn't feel he had to move his stuff; as he said, "his garage was full and he didn't want to have to rent a storage unit for his stuff". (Well, neither did we want to have to rent a storage unit when we just bought a place with a double garage.
All these years I thought he just had this beef with me, because he knew I pressed Chuck to follow through on having the neighbor move his stuff out. See Chuck is a wimp when it comes to dealing with being assertive with other people (though Chuck has no problem abusing those he thinks he 'owns'), and the neighbor knew that Chuck is very non-assertive with people, and knew that the insistence for him to move his stuff out had come from me. But, I have finally figured out that it likely wouldn't have mattered who had bought this house. Unless this neighbor could have gotton to keep his stuff here, he likely would be doing this vendetta to anyone who had bought this property.
There is one thing I am sure of though; if I ever get the opportunity to have him charged via any kind of evidence, then I will press it to the highest level it takes, even if I have to go all the way to NDSBI (North Dakota State Bureau of Investigation).