5 % Challenge LTGL Blog Day 1
Saturday, March 02, 2013
For the spring 5 percent challenge, the goal today is to chose a new healthy habit that I am going to work on.
That new habit is to take a recovery day. At least one a week. Currently this is me: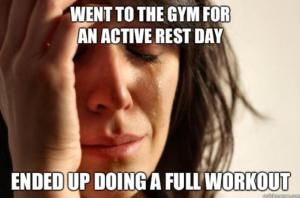 My goal for this new habit is to realize that I need to take a day off to let my body rest and recover. That this is a way to be healthy just as much as exercising every day. It might be hard and stressful for me, but it is needed. As my trainer says it does not have to be a day of sitting eating bond bonds and watching tv, I can still go for a nice walk with the dog, but I do not have to get 25,000 steps, I can take care of me.