Woo Hoo, I am flying high. So happy with the 22 lbs down!
It is so GREAT to see that on the scale...it has seemed so SLOW in the past!
I have really thrown myself into this new way of eating full force.
I have now been on my new way of thinking& eating for 7 weeks. It has made a huge difference.
I have made MANY new friends that are all doing the same thing..
What's better then that.
I think its important to say another thing that is so helpful.
I am praying often & consistently for help on this journey. God tells
us to pray about "All Things". I'm taking Him up on this one.
I am going to succeed...I am doing this by treating myself well.
As I have said before...I taught WWs for 7 years. I KNOW how to do this.
It is just getting mentally prepared & going forward 100%...
I have been shopping for me, preparing for me!! I am worth it.
So often we just lump ourselves into the family. Now I am at a
great time in my life...kids are grown & just hubby & I for most part.
He is great supporter. He built me this fabulous kitchen & Im enjoying it to the max.
I am so blessed that he is such a visionary....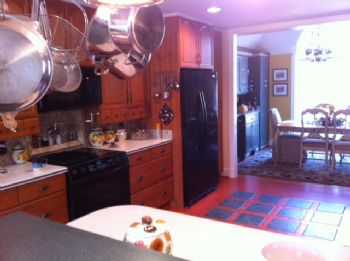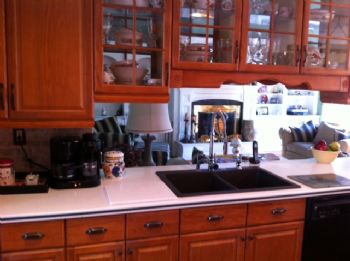 The Jenn Air cook top has been fabulous to grill on thru tis cold winter.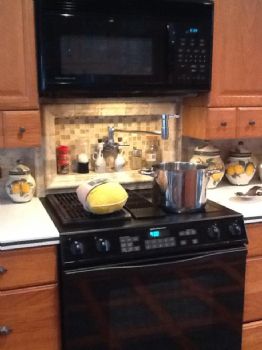 Love my Dining area as well though it is quite small:)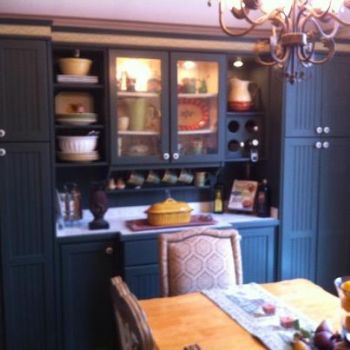 Today I'll be fixing something yummy with some shrimp I bought. Thinking I will stir fry (not really fry) the shrimp w/onion & tomatoes for a real treat. I'll let you know how it turns out:)
Hubby & Grandson #2 Conner are off to the mountain to snowboard. PopE is just the best Granddad ever as he teaches the kids & has so much fun w/them. They all now snowboard & only one more to learn to wakeboard! Here is Conner ready to tackle the mountain, guess they are blowing snow as doesn't look like much but it is surely cold!
Have a Great Sparking Saturday......:)