We took a drive to Elizabeth Lake a couple of days ago. We drove up to the top of the hill, and DH suggested I take a pic of the lake. I couldn't get all of the lake in my picture, but most of it.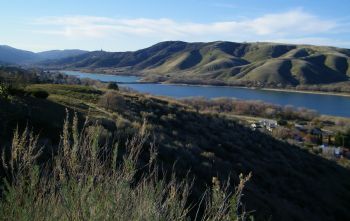 We were driving back down, when we spotted a Turkey Buzzard flying around.
It was real sunny out, but the Buzzard was on the side of the hill that was shady. Made for an interesting picture.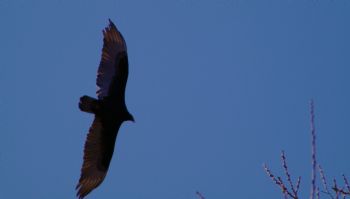 I spotted a Crow. Poor thing, looks like someone pecked at him big time.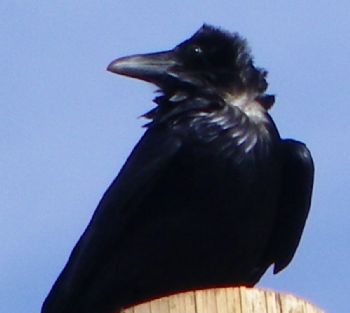 We came across 4 Mule Deer. I wish my pictures were a little clearer, I had my zoom lens to the limit, and it was so bright from the sun, that the colors were washed out. It was still fun to watch them though.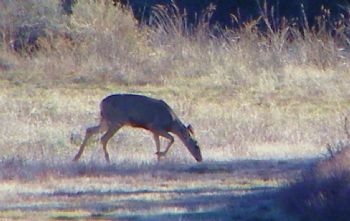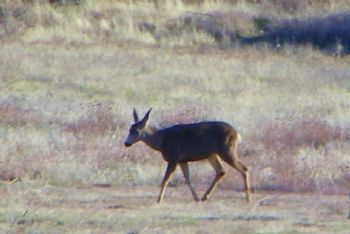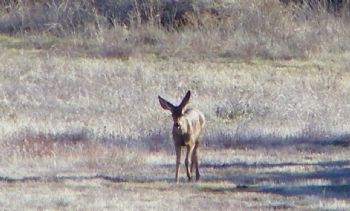 We got down to the main road. A Hummingbird showed up for us.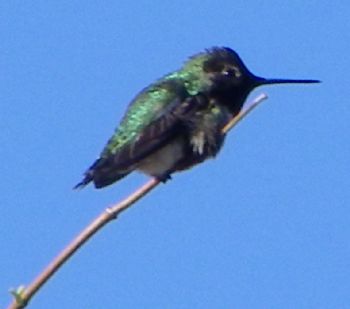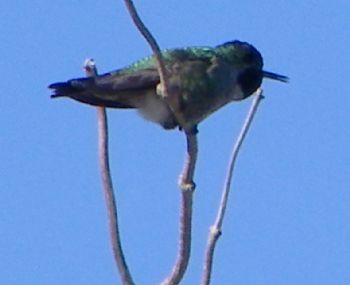 Not far from the Hummer was a Scrub Jay. In fact there were several Scrub Jay's out. This was the only one I was able to take a pic of.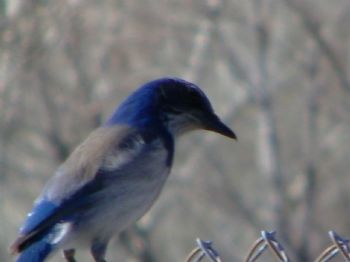 DH spotted a Red Shoulder Hawk. It was actually sleeping in the tree. First time I ever observed that!
We drove down to the end of the road, where the trails are. DH took the dogs for a short walk, while I walked around for points of interest. I didn't see anything different, until DH showed up with the dogs. I told DH not to move, and keep the dogs still. (they were sitting behind a bush) I spotted a Northern Harrier (Hawk) flying low, and snapped a pic while it was landing.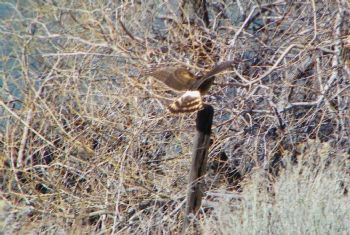 It had grabbed a mouse and was eating it, so the Hawk didn't notice us right away. Then it saw us, and gave a good peak. Oh, what beautiful eyes.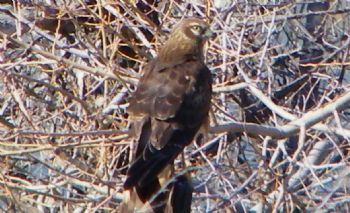 We rarely see this type of Hawk, so that was the highlight of my day. We were driving back home, and stopped in Leona Valley. There have been California Towhee's hanging around with the White Crowned Sparrows.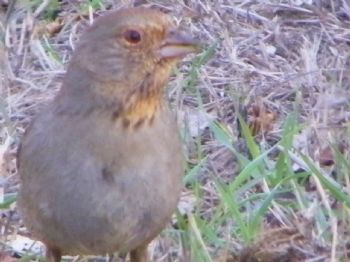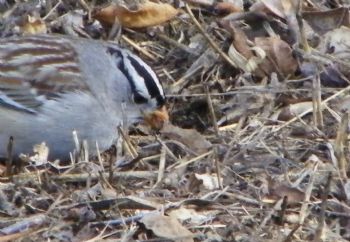 Last week-end we observed Mama Hawk sitting in her nest. Woo Hoo. The eggs should hatch by the end of March. We arrived at the nest just in time. Daddy Hawk was landing at the nest, and dropped a mouse inside the nest for Mama to eat. He hangs around not far from the nest all of the time now.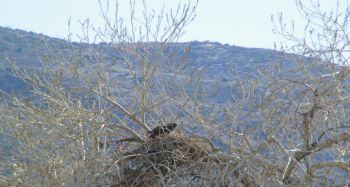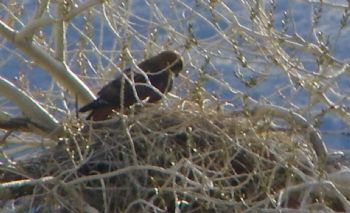 Then he flew back to his pole.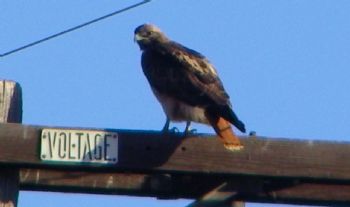 This is how I can tell them apart, beside the male being really shy. He has a lighter chest then the female Hawk.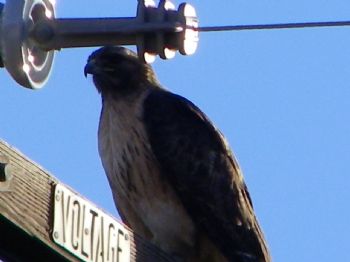 Pretty good day, I would say. Have a great Sat!!!!