I'm just 'surviving' today. I overworked my shoulder and neck muscles last evening (typing on laptop) and the muscle tension kicked off a headache that has turned 'almost migraine' in nature. So I have been pretty much been 'laid flat' today. It's gotta be bad if it kept me off the computer most of the day.

I am starting to feel a little better, but still in quite a bit of pain. I'm going to have a nice hot bowl of soup, and hope I start feeling better as the day goes on.
I didn't do my exercise (again) yesterday. My (excuse) was that I was doing housework. Well, it's good to get some housework done, but housework does not give my heart the aerobic workout it needs to function well. So, I really, really gotta get on the ball and do it today. Later, after my headache lets up. If it doesn't fully let up I will do slo-mo exercise, but at least I am gonna get on that bike.
Oh, I did do about 2 minutes on my elliptical (broken into 2 segments). Got on, did a minute, got off breathless, waited a minute; repeated. Enough. When I get into better shape I am certainly going to be able to do more on that thing! I used to do a lot more than I do now, and I'm gonna get back to at least that level.
The last few days I have cut out the sodas and most other sweets, though I'm still having more dark chocolate than I should (usually 200 calories, but today 350). But, instead of sweets I have kind of transferred over to eating fats - in the healthy form of nuts, and not so healthy form of peanut butter. So, I'm still eating too many calories and shooting weight loss in the foot. But right now I am more concerned with breaking the old habit of 'sugar addiction' and trying to make a new habit of regular exercise. So far I'm doing so-so on my plans, but making some progress so I'm not going to start getting down on myself and feel bad over it. Most importantly is that I am concentrating on eating healthy foods, and making progress, even if it is slow. I already know what 'all or nothing' thinking does to me.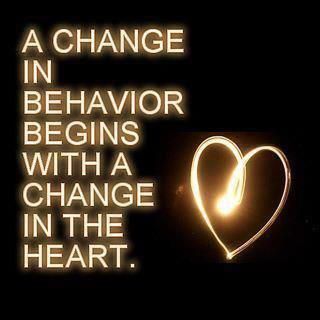 A Change Of Behavior Begins With A Change In The Heart
I'm starting to eat some of the heartier soups, and find them satisfying. It'll give me more variety in my diet and satiate my appetite.
In general I want to start having more variety in my diet as I have sort of gotton into the 'mono' habit; same few foods all the time. That can make staying away from unhealthy foods or overeating easier, but can cause nutritional deficiencies.