Thursday, February 28, 2013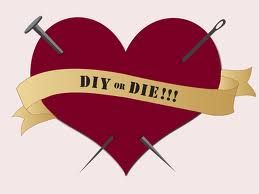 I can't stand to waste anything that can be made into something new. Sometimes people don't understand till they see what I'm able to produce. Not even couches are safe from me.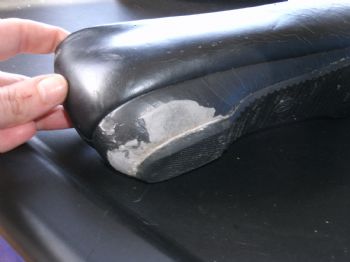 So when my old pair of work shoes died on me I had to think of how to reuse them. The soles were fine but the outside was rough and beaten up. So I decided to cover them with Fabric.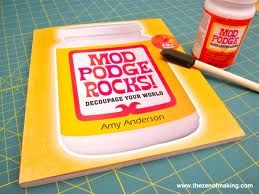 With some cute red and black spoted fabric, Mod Podge, and a paint brush everything is in line for some awesome shoes.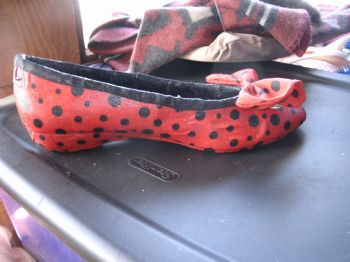 To attach the bow all I needed was some fabric glue. Not to hard. Now to get the other one done so I can wear them out and about.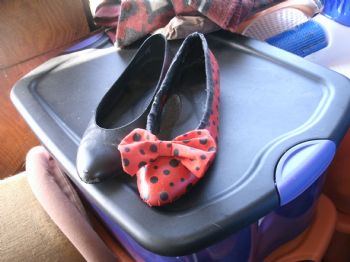 Here is the video I followed if anyone wants to try this project out.
youtu.be/zny4qZFYZpw