Thursday, February 28, 2013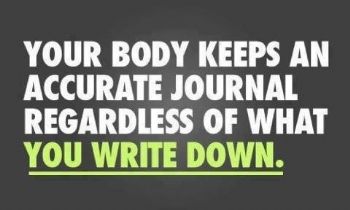 I have been working long and hard on becoming the healthiest I can be for almost 6 months now (1 September to 1 March). That's why I use the nutrition tracker to record everything - even on the occasional days when I go over the caloric requirement. The SP system message is the same whether I'm over by 1 calorie or a 100 calories. So I continue being honest with what and how much I'm eating.
I'm the only one who can see it and there's no blame or shame attached to it. In my mind to do anything different is to deliberately get in my own way and sabotage myself. Why on earth would I want to do that?
At this point I take a week's worth of tracking and dividing by 7 to get my daily average. I am usually right on the nose. I've retrained myself to eyeball portions so I can successfully serve myself when I don't have my digital food scale or measuring spoons.
I'm close, but not there yet.
Although I'm lurking on the Transition to Maintenance/Maintenance SparkTeam, I haven't yet reached the goal set.
One day, soon.
It's never to early to continue refining the skills I'll need to keep going on my journey!