Wednesday, February 27, 2013
Yay! I am finally back to myself! I don't know what happened the past few days; hormones, stress, who knows, but I feel a million times better. Had a long day at work, came home and killed the Max Cardio Conditioning workout today. I am going to keep going with month 2 and see what happens. I have a strength training routine for when I am finished. I really want to start building muscles and toning after this. I will have three days of weights at the gym and three days of cardio at home/at the gym. I am going to rotate through the Insanity DVD's and some of the cardio machines at the gym. I would love to start running outside again, but soon it will be 115 degrees outside, so I will be confined to running at the gym. Woohoo it feels good to be back to my normal self.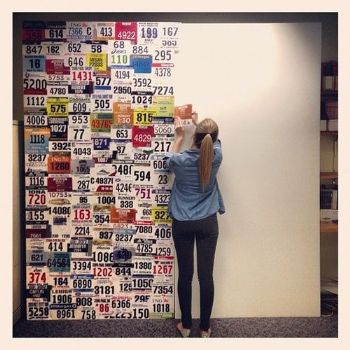 I saw this picture the other day online and it really motivated me! I want to start a wall like this! May 11th will be the first time I will get a number when I do the Splash Dash! I can't wait to start a wall like that... although it may take many years for me to catch up with that picture.