Today is a special day for me on so many levels. But in all truth, February has many milestones for me now, particularly in the later half. My husband and I have been together for roughly 3 years now, our journey really beginning in February 2010. I have celebrated my magnificent one year mark at my great job this week. I have to say, February has really proven to be an awesome month! A dear friend of mine even celebrates a birthday in February.
More specifically, today, brings me many joys. First of all, I'm officially 10 weeks pg today!


I'm beginning to love Wednesdays! :) Also, in a matter of speaking about Wednesdays, I officially quit smoking (if you count it by Wednesdays) one year ago today!!!! I actually quit on February 29th, but since we only have that date every four years, I gotta hang on to something, right? And if nothing else, my true one year celebration of quitting in 2016 will be rather momentous, don't ya think?

It was also the day that I decided I needed to change my life to healthy all the way around. Granted, I didn't focus TOO much on my diet right as I quit smoking. Not a great idea to start a healthy diet while not trying to slap those around you for a new nicotine free life! But, regardless, I made the conscious decision to turn it all around. And that is exactly what I have done. I don't need to go over all the details of my accomplishments again here, but each day that I am able to climb a flight of stairs or walk across the room without going into coughing mania is a wonderful blessing! I can BREATHE!!! Well, actually I can't right now due to this blasted head cold...but still, in theory, on a normal basis, I can breathe! I'm so thankful for the changes in me and I like what I have done for myself, even if my weight isn't exactly what I want it to be!
Another important thing to mention is it's this little guy's 3rd birthday today!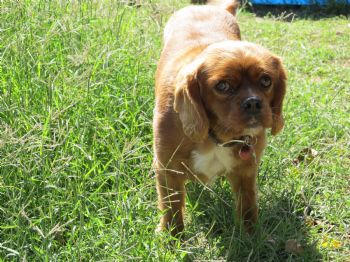 So, I say, this day is a great blessing to me! Wanted to share my joy with each of you! Hope all of you have a really special day or month like this too!