Lenten Diet Devotions- 15
Wednesday, February 27, 2013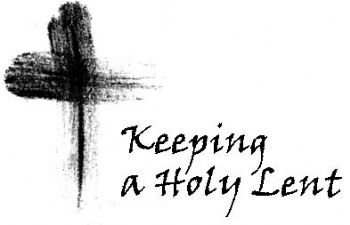 Day 15
Scripture: Luke 12: 29 And do not set your heart on what you will eat or drink; do not worry about it.
Application: When I first began to diet I worried about the amount of food I could have for that day. Fifteen hundred calories broken down into three meals and a snack didnít sound to me like it would stretch throughout the day to keep me satisfied. I worried about how long I would be able to keep the pace up, what favorite foods I would have to give up, what I would do about cravings; the battle in my head was endless.
But thatís the point; the battle is in the head, not the heart or soul. And we all know that through Christ we are more than conquerors. I learned to leave go of the crutch of food and lean on the grace of the Lord. I wasnít hungry before, only anxious. Leave your worries at the foot of the cross. Believe me, someday you will wonder how you could obsess and worry so much about food and drink. Trust me, someday you will laugh at your old habits, because that is what they will be--old. Behold, He makes all things new!
Prayer: Lord, we thank you for the faith in Your Son Jesus, that we can and will leave go of any undue concern in life for the things that perish. Renew, this day, our commitment to be more like Him, and less like us. Amen
Today's action and commitment: A SP friend recently placed a humorous inspirational graphic that basically told told the stomach to shut up because it wasn't hungry, just bored. The Lord also tells us that laughter does the heart good like a medicine. What dose of fun, slogan, song title, or mantra--sharp and to the point-can you think of to share with our readers today. "Don't worry, be happy" was a very goofy song I sang often. How about you?