Tuesday, February 26, 2013
Started my journey on Dec. 19th, 2012, and I am now, as of today, officially 30 pounds lighter. This makes me one happy mama! Leaving soon to celebrate the brave men and women who saved my mother, father, nephew and grandson from a housefire. Although the house had to be completely restored (almost done, I will put pics on soon), no one died. I am so thankful for our local firefighters and rescue team! I might post pics of the service held tonight too. If my daughter's iphone takes them, my camera stinks, lol.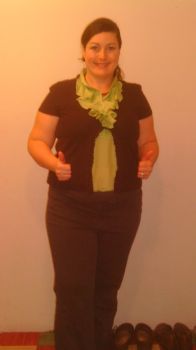 I LOVE SPARKPEOPLE!!!!