Tuesday, February 26, 2013
Catch of the day: Lungfish rescued from hotel carpark (or the story of one lucky fish)
We are having very heavy rain (again) in this area and Gympie has flooded for the 4th time in 12mths - all sorts of things get caught in the flood - even rare fish!!
This story appeared in this mornings newspaper with the picture!!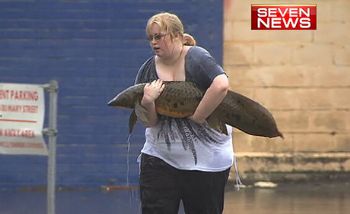 www.frasercoastchronicle
.com.au/news/catch-day-lun
gfish-rescued-carpark/1771149/
Just as we think we have seen everything!!