Monday, February 25, 2013
With 121.2 lbs lost in 3 years and 3 months, I am in the last leg of the journey to complete my weight loss. I have 31.8 lbs left to go and have a lot of work to do to tighten skin and build muscle. Although I have done a lot of exercise and have varied my workouts, I am need of some different weights and machines.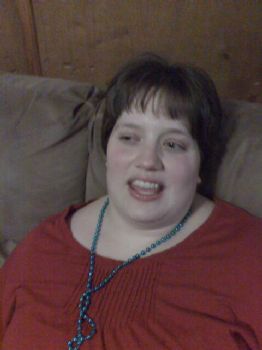 My husband and I will be looking into going to the gym once again after over a year of having a home gym. In our basement we have 12 lb steel weights which we are far beyond using, we need heavier ones. My exercise ball is great due to my back scoliosis, I do ab work and leg lifts with ease. We have an ab bench I do tricep dips on and we have an elliptical.
With a gym membership, I would like to bench press, use a leg press and the treadmill. I am looking to tighten and tone as I finish out my weight loss.