Monday, February 25, 2013
I've been in a funk lately that I just can't shake. Today is the last day of my mini vacation. I really don't want to go back to work tomorrow. I need to though to get back on track with my schedule. I need structure, maybe that is what is throwing me off. Regardless I did my workout today, a little half-hearted but I did it. I need to find where my motivation ran off to. If anyone has seen it please let me know!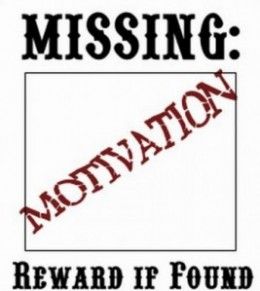 On a good note, I have been extremely good on my no soda (diet included). I had an opportunity to have Mr. Pibb (my all time favorite that is not sold in stores here, only at certain places with it on fountain) and I turned it down. Water, coffee, and occasional fresh juice only! Woohoo!
So hopefully I find my motivation somewhere tomorrow. I have extremely long day back tomorrow. Friday was nice that I was able to catch up with some stuff so I am not completely overwhelmed tomorrow with emails and things to do. Also the new banker starts tomorrow so I am excited for that, hopefully the stress will subsided now that we have another person there.