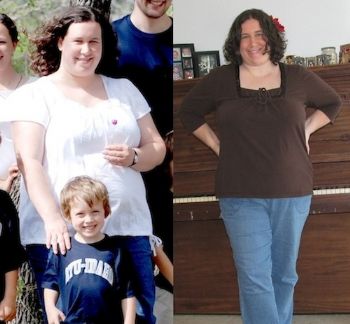 When I began my journey back in 2009, I weighed 255 lbs and was morbidly obese. That's the first picture. On my own, pre-Spark, I managed to lose 27 lbs in about 15 months, dropping from a size 24W to a size 22W. I found Spark on February 25th, 2011, and took that second picture not long after, when I hit the 30-lbs lost mark. It was my first success on Spark, and I have never looked back. Sparkpeople - especially the social networking aspect of Sparkpeople - was exactly what I needed as an impetus to KEEP GOING on a journey that has been long, hard, and sometimes very frustrating.
The last two years have been good to me. In my first year at Spark, I lost 46 lbs. In my second year, I lost an additional 27 lbs, for a total of 73 lbs lost with Spark, and a total of 100 lbs lost altogether. I shrank from that original size 24W, to a size 16 at my first Sparkversary, to a size 12 today. Here is a comparison of my first Sparkversary picture to now: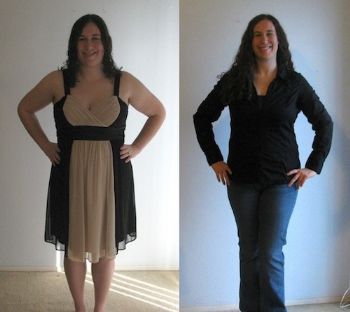 So much has happened over the last year. I moved from the border of obesity to the border of a healthy weight, blasting through my former "wall" weight of 175 lbs. I kept going in the face of extreme adversity in the form of both injury and major (ie 15+ months) plateau. I didn't lose nearly as much in my second year as I did in my first year, and not nearly as much as I would have liked, but at the same time, my body went through a lot of physical changes this past year, from erasing my double chin to the blossoming of collarbones. Besides the physical changes, I have achieved SO MUCH in this last year: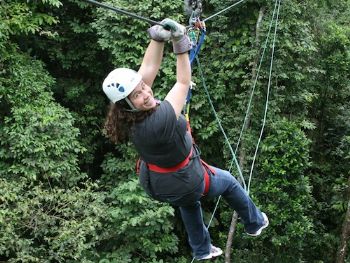 My husband and I went on a belated honeymoon cruise, and participated in so many different activities I couldn't do before, from dance classes and eco-hikes to snorkeling and ziplining.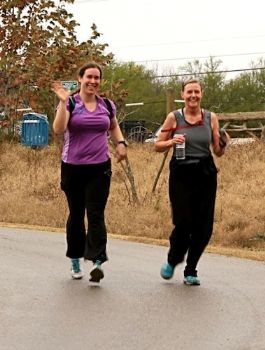 At last year's Sparkversary, I could barely run a mile without stopping. A month later, I ran my first full 5K, and have now run longer than a 10K nonstop!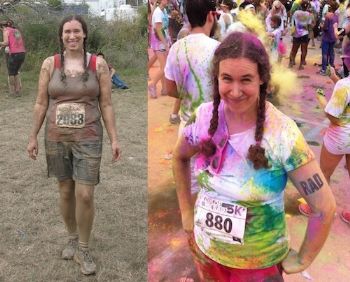 I participated in some very fun fantastic 5Ks this year, including the Dirty Girl Mud Run and the Color Me Rad 5K, the latter with my whole family!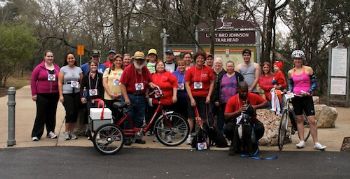 In January, I walked/ran a half-marathon with my local Sparkteam!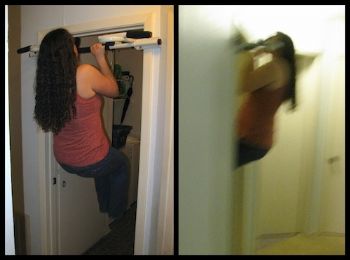 A year ago, I couldn't even hang from a pull-up bar for longer than a few seconds. Now, I can do a full pull-up! (PS - Do you know how hard it is to get a good picture of a pull-up at just the right moment?? The only pic we got with my chin completely above the bar is that blurry one...)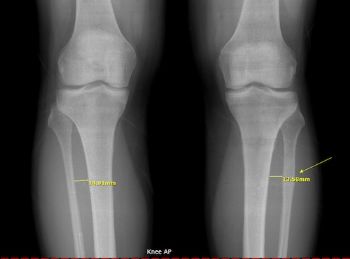 I didn't gain a single ounce this summer despite being on a 10-week exercise ban due to a stress fracture in my right fibula. I wasn't even allowed to walk! For awhile, I wasn't even allowed to DRIVE. I didn't lose any weight in that time, but I didn't gain either!
My fingers shrank so much that I've had to put my wedding ring away for fear of losing it!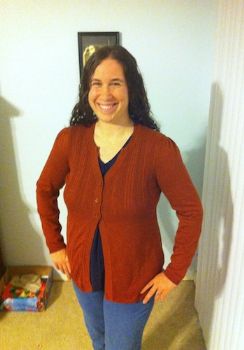 I began shopping in thrift stores again. This used to be a favorite activity, and I dropped it when I gained weight and could no longer find clothes that fit me (and that I liked) at thrift stores. I am so happy to shop at them again!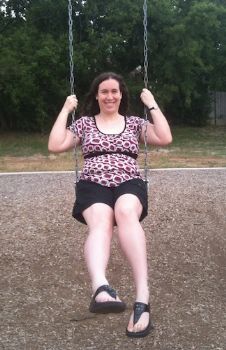 And last - my favorite achievement of the past year: I got back on a swing again!!!!! I hadn't been on a swing since 1999, when a rusty swing chain popped and I was thrown head-first into the ground. I was very thin at the time (~135 lbs), and in all the years I've been overweight and obese, I've been way too scared to test my weight on a swing. I didn't want something like that to happen again, especially if it could happen when I was really thin! But I faced my fear this past year, and it felt wonderful!
This last year has been great, and I can't wait to see what else I'll achieve by the time I get to my third Sparkversary!