Avacados mucho!
Sunday, February 24, 2013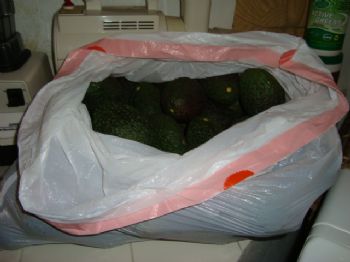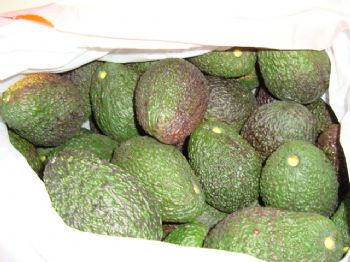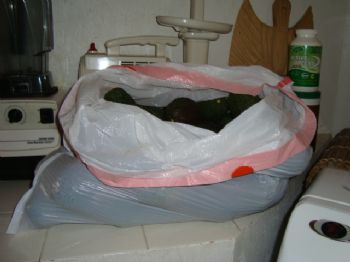 Yesterday DH and I harvested some avacados from our tree. This is a photo of only one bag full....there were four! We will give them to our help and friends and still have plenty left over. This time of year I eat about one of these per day. They are really good Haas avacado. Yum!
What is your favorite way to eat avacados?
I hope all my sparks buddies have a terrific Oscar Sunday!
Cheers
Sallie