It's about time happy days came my way. The last few years have been tough, and the proportion of work to play has been grueling. I hate to complain, because it can always be worse. I also hate to brag, because it may not last long. I will try to embrace these good times while they last!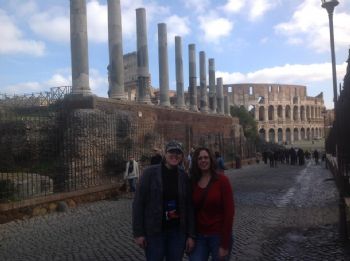 For 20 years I have daydreamed about seeing the Pantheon, Roman Forum, St. Peters, the Castles of Germany, the Ancient town of Pisa, and the Colosseum. I was recently blessed with the opportunity to go with my brother and his wife. I grabbed it! Well, not really. First I tried to tell myself I couldn't go (my boss strongly agreed). Then I told myself it was selfish, especially since Hubby doesn't want to go.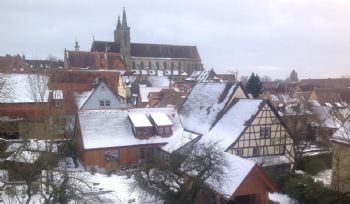 Then...I WENT! Hubby was thrilled~he was off the hook! For 12 days my mind was blown by the beauty and antiquity of these places. I even had a couple bonuses on the trip, like seeing the Statue of Liberty at Newark and the Dachau Concentration Camp in Austria.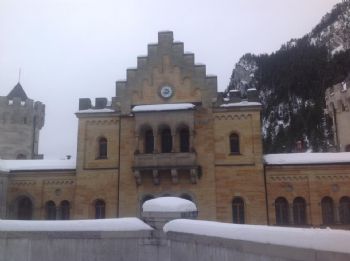 Everything is H U G E in Rome!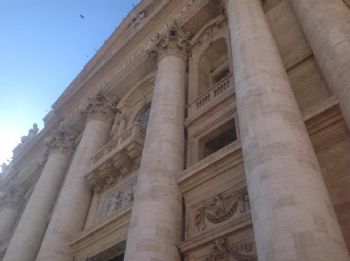 The Baptistry, Cathedral, Monument Cemetery and Bell Tower of Pisa were more beautiful than the pictures I've seen!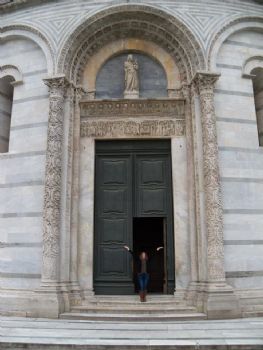 For the first time, I finally understand "the Wall" separating East and West Berlin. Sad times the people of Germany have endured.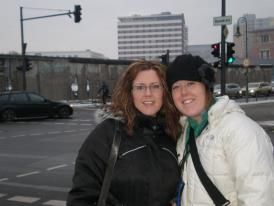 The remainder of the wall is behind my sis-in-law and me.
The castles were many and no words can describe. In fact none of my pictures do either, so I bought a book of pictures!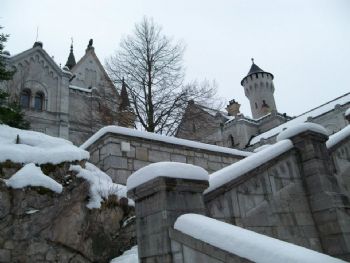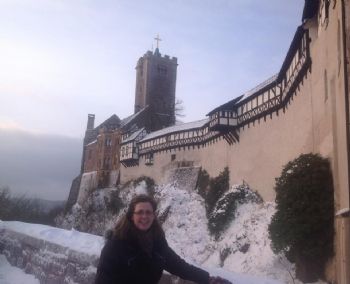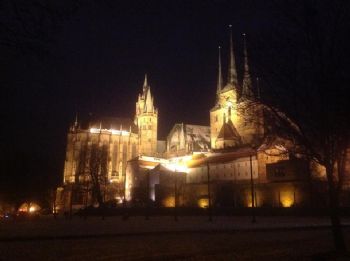 I NEVER thought I would see the Pantheon. I will be forever fascinated with buildings that are still being used when they were built BEFORE CHRIST!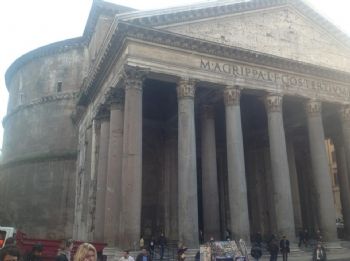 This is only a small portion of my amazing trip. If I am fortunate enough to return to Europe, I would love to spend time in Tuscany or Florence. The Green hills full of olive trees and vineyards were absolutely beautiful. Driving along the Mediterranean coast was a sight to behold for this land-locked lass!
Here is a view of the Mediterranean and Alps as we left for the loooong flight home.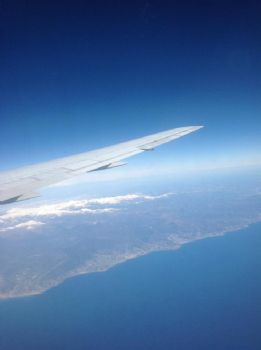 Oh and I haven't even mentioned the F O O D !
There is more good news, where this came from. I'll save it for another day...don't want to overwhelm you!
Check out the perfect welcome home gift from my students. Oh, I love them, so; even if they can't spell my name!