Well, either things are changing or I am incorrect or I am not learning. Maybe just tired.
WARNING - NOT the best of my blogs.
I am tired. That is ok. Maybe the ...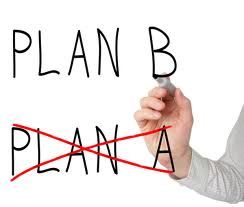 new plan is three on-line courses a weekend. I am not sure if they are getting hard the deeper I go or what. The 2 hour courses are taking me 3 hours. I take notes and there is a test at the end. I want the notes to study from.

The day started off great with a few treadmill miles.

I started my coursework at 10 I think and finished at 6. Crazy!
Yes, I tool a break at lunch and took a break to feed my man lunch. Let the pups out and those little things. It does not feel like much more than that.
So, NEW PLAN. 3 courses a weekend. I just can't do more and still feel like I have a weekend.

Also, my eating was so out of control today. I think i feel I have been watching so closely, I just got so sick of it, I ate whatever I wanted. STUPID.
The pups are going crazy too. We all need to get outdoors and walk for we may all go crazy. I am getting crabbier by the second. Baby sitting the pups is making me crazy. My man does nothing with them at all. Ok, going off the rails here. I think I need to turn off the computer and get some me time. I will put the pups to bed and relax a bit.
Sorry, I will be back as good as new tomorrow but more motivated.
Ug, last time I complained like tis bad things happened, Utah had a seizure. Now the fire alarm just went off again in our house. Don't know what's going on. Will have to have Out security system tech's out on Monday.
Night... I am thankful to have my courses to complain about and my pups and man to complain about and my home. Hugs 2 you.