Sometimes we build up in our minds how 'bad' a certain outcome will be, but then when the time comes and it IS that 'bad' we find that outcome really isn't so bad, and maybe even is 'good'. That's what I have just experienced.
Five weeks ago I called my doctor and was shocked - to say the least - by what she had to say. And, I had another appointment with her on this past Wednesday. I lived a LOT of stress for these past weeks, wondering and worry just how this recent appointment was going to go after the shocking and hurtful stuff said to me in the phone call 5 weeks ago.
Well, this past Wednesdays appointment was worse than the phone call 5 weeks ago, far worse than I ever could have anticipated even. But, it really opened my eyes! A good thing.
Trust in her has been completely and utterly shattered. But, it's ok. Because I have learned something I needed to learn. Most importantly; never to put your trust in someone who has that kind of power over you. Someone who makes you 'always wrong' and themselves 'always right'. No matter what a social worker, psychologist, or psychiatrist does to a patient, they are always right, and they write the patient up negatively and 'always wrong'. Absolute power breeds absolute abuse of power.
When I first started seeing her 2 years ago I got a 'warning sign' that she really didn't have a clue what her patients felt. About a year later I got another 'warning sign', and so I still remained cautious with her. Then somewhere along the line I started opening up with her, and started trusting her. And, then 5 weeks ago - WHAM! I got a huge smack along side the head and seen that my trust in her was totally misplaced. And, then this past Wednesday I learned that these 2 years when I thought we had basically a 'good relationship', she actually had negative attitudes about me the whole time. I had even asked her one time about a year ago, how she thought we worked together, and she said, "Good". But, now she makes plain that she was negating me the whole time; because I don't just follow blindly, and I analyze the issues. I was analyzing the issues in (my) life; not anything to do with her. Even though I never contradicted her, or debated with her, or confronted her, she seen that I just wasn't 'a follower'. And I'm sure she seen that I felt a 'guardedness' with her, and that I had a hard time 'warming up' to her. And, psychiatrists, of all people, want to feel that you have let down all your walls with them, and that you really trust and like them. People who don't trust and like their psychiatrists, and don't pretty much bow to them as if they were Gods, end up not faring so well…
So yes, Wednesday was shocking, extremely hurtful and frustrating, and anger creating. For a short time. Then I realized something.
~~ I know that when you continue to associate with someone that you end up putting 'blinders' on and no longer see what is right in front of you.
~~ I should have listened to my 'warnings' that I had those 2 times. In my gut I 'knew' I couldn't trust her. I kept going because I was assigned this doctor, and had no other options in doctors, as there is an extreme doctor shortage in our area. That said, I should have made a point to keep my awareness of not feelings safe with her. Had I kept that awareness I would not have been so deeply crushed by what has recently transpired.
~~ I think her negative feelings of me was because she seen that I seen through her, that I didn't trust her or feel safe with her. And, of course she really turned against me these last several months after I confronted my ex therapist (cause how dare a patient confront one of THEM?). And, then this Wednesday when I got more flack about that letter, and she let me know that I am "being blackballed" from services, then I quite calmly confronted (her) for the first time. She continued with her verbal manipulations, rationalizations, and twisting, put-downs, and out-right lies. And I continued to calmly put it right back on her, and let her know, "It's not reasonable to BLAME THE PATIENT for the therapists incompetence, acting out their own issues, or otherwise abusing the patient; It's not reasonable to BLAME THE PATIENT for leaving the abusive therapist; it's not reasonable to then write a bad report on me for leaving that therapist,; and it's certainly not reasonable to then 'blackball' me from services for standing up against that kind of treatment." She said, "Any therapist here that I referred you to here would read that letter you wrote, and none of them will work with you now." I responded, "You people call yourself mental health professionals, and yet you won't help someone that needs help unless they are totally submissive and put up with any kind of abuse. And, if none of the therapists will work with someone because that person wrote a letter to an abusive therapist, then that is saying more about the personal bias, lack of caring, and lack of professionalism of those therapists - and not about the patient - but about how therapists aren't really there to help those who need help." I added, " There was a young man in our community who recently committed suicide, and he wrote about not being able to get decent treatment from therapists and psychiatrists in this city, and that he couldn't trust any of them." And, I added, "With the way patients are treated it is a wonder that more don't commit suicide." And, I also added, " How am I supposed to learn to stop abuse in my personal life if I am supposed to put up with being abused from a therapist?" She told me "You're being nit-picky." Yep, those were her exact words! WTH?!
I am supposed to go back to her for my final appointment in 5 or 6 weeks, and get referrals (if she has made any contacts of anyone I might go to - which she was supposed to have at this past Wednesdays appointment, but hadn't…). I stopped there yesterday and left a note for her to just send me a 'referral letter' for me to take to anyone I choose on my own, but I don't know if she will do it because she wants to know WHO her letter of referral goes to. She seems to want to have her nose in who I will go to after she quits, even though she is 'blackballing' me from services at the center I am going to now. My gut tells me that she will be 'foiling' wherever I may go to, but I may just be being overly negative after this last 'ta-do with her. But perhaps not… since at the start of my appointment I had asked her for something for my depression, and she had told me "that she couldn't give me anything due to my heart failure". BUT THEN, (after) my confronting her she told me, "Oh there is something you could try." I asked her specifically "If it would affect my heart, liver, or kidneys as these are already failing." She said, "No, but if you develop a rash you need to stop it right away." So, I got it. And, then learned that it causes DEATH in 4% of patients due to "MULTIPLE ORGAN FAILURE OF HEART, LIVER, AND KIDNEYS", and that it causes permanent severe disability in another 6% of patients due to multiple organ failure. So, I got REALLY UPSET that she gave me about the most dangerous drug she could have given me. I don't know if she is really that incompetent, or if she is just that vengeful at a patient for standing up to her. (I haven't revealed to her that I later learned of this, and won't be saying anything to her, cause there is nothing more to say after all that has been said and done. I did let her know though that I had an allergic reaction to it, and had throat and tongue swelling after only one dose, so that it can become part of my medical record.)
I have seen psychiatrists 'get revenge' on patients before, but I had never experienced it because I was always a 'compliant' patient. (One doctor I knew gave a 22 year old patient that he hated - she was manic, defiant, and arrogant - competing drugs that should never be used together, and fried her brain, putting her in the state hospital for life. Others are given massive amounts of Haldol and kept 'knocked out'. Others are given shock treatments against their will. etc. etc. etc.) You just are NEVER EVER to stand up to a doctor. EVER! I broke that 'rule' several months ago when I fired my therapist and wrote him a letter 'detailing' his abuses. And, now I stood up to my psychiatrist.
Psychiatrist love adoring, trusting patients who make them feel good about themselves; they hate patients who thwart their authority in any form. They are 'Gods' that thou shalt not question in any way…
After all this I just know that I will never trust someone with this kind of power and authority again. Absolute power breeds absolute abuse of power.
Now that I really know the truth of what has been going on these past years, and what is currently going on, I am becoming able to let go of what has transpired these last 5 weeks with my psychiatrist. I won't have to go see someone who I have had 'warning' feelings about, someone I have absolutely no trust in any more. In fact, now that the trust is utterly shattered it RELEASES me from most of the hurt and other feelings. You hurt more from someone you had feelings for and trust in. In fact now that I won't be seeing her, or another therapist there, I feel great relief. I won't be going to them and having them violate my wishes and have cr@p from the past dug up - to satisfy their need to 'know me', and satisfy their curiosities, even when digging up that cr@ap does great harm to me. I have told them repeatedly that when they did up that cr@p that it is me that has to live with the depressions and nightmares that follow. I have told them repeatedly that I want to move forward; that I wanted 'life-skills therapy'. But, those wishes of mine were never respected.
I thought it was 'bad' to get 'blackballed', but it turns out it may be 'good'; in fact it may be the best thing ever for me. I am RELEASED from digging up all of that stuff therapists dig up; I am RELEASED from their abuses of power; I am RELEASED from their denigrations and negating. Now I will work on my own 'life-skills' therapy. My goal is to make the best life I can with what time I have left.
I don't have anyone to talk to now. But, did I ever really have someone to talk to when all that power imbalance and negating was going on. It was more like sharing your soul with the enemy.
I am now at peace and having a feeling of real hope that I haven't felt in some time.
:~*~:. .:~*~:. .:~*~:. .:~*~:. .:~*~:. .:~*~:.:~*~:. .:~*~:. .:~*~:.:~*~:. .:~*~:.:~*~:
Life is an opportunity, benefit from it.
Life is beauty, admire it.
Life is a dream, realize it.
Life is a challenge, meet it.
Life is a duty, complete it.
Life is a game, play it.
Life is a promise, fulfill it.
Life is sorrow, overcome it.
Life is a song, sing it.
Life is a struggle, accept it.
Life is a tragedy, confront it.
Life is an adventure, dare it.
Life is luck, make it.
Life is too precious, do not destroy it.
Life is life, fight for it.
- Mother Teresa
:~*~:. .:~*~:. .:~*~:. .:~*~:. .:~*~:. .:~*~:.:~*~:. .:~*~:. .:~*~:.:~*~:. .:~*~:.:~*~: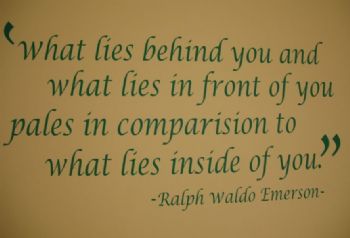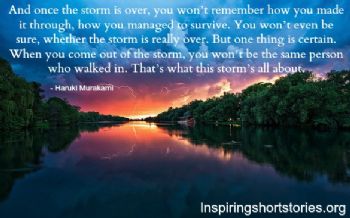 "And once the storm is over, you won't remember how you made
it through, how you managed to survive. You won't even be
sure, whether the storm is really over. But one thing is certain.
When you come out of the storm, you won't be the same person
who walked in. That's what this storm is all about."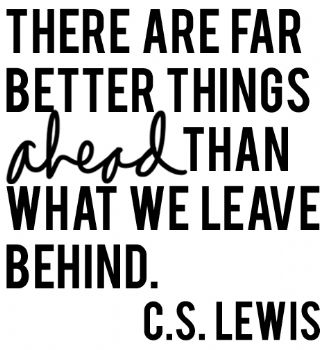 .