Friday, February 22, 2013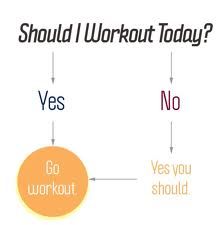 Yesterday, I didn't get to work out, and tonight, it was almost looking like I might not either, part of it mental and part of it the lateness. WELL, Mind over matter, and the mind wins and so does my body! AND it feels good. I am loving this!!
Food intake, was good, not great, I didn't go over, but I could have made a couple other choices, BUT it's all in learning to teach my brain it can overcome wants!
AND so happy that my husband came in and worked on the treadmill beside me for a bit too. Makes it so much more fun!
Have a good night!!