Friday, February 22, 2013
I am so loving my new DDP Yoga video's I'm going straight by the guid (exersise wise) and hope I plan to start cleaning up my eating habits this week as well. I am truly happy that I spent the money and got the combo pack. Even the hubby is doing it! I am determined to get this weight off and get healthy once an for all. My weight is still fluctuaing and my scale died this morning so I just put in wenesday weight since that was the last time I checked it. I'm going to get a battery tomorrow.
So at the begining of DDP Yoga system you are to take photo's to show your flexibility and how it imporoves over time so here are mine for the start. I will be taking them once a month and posting them here.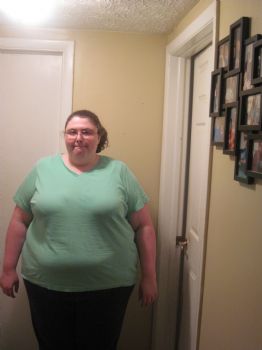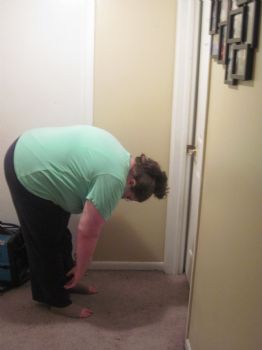 SO I will update you guys next week. So keep up the good work and have a great weekend/week.