Friday, February 22, 2013
Well I took my son to get his results finally, he's fine, no allergy to wheat thank goodness but is highly allergic to grasses. So spring time aughta be a blast with him. Anyway, the 2 older boys are going to my inlaws for the night and ill be by myself with my youngest son. Break almost, but then there's work tomorrow, yippee skippy. Well have a good day!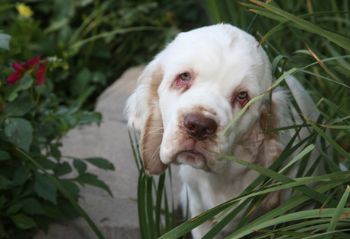 I would love to have a dog like this...I love clumber spaniels!