Thursday, February 21, 2013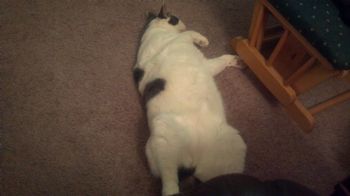 Today is nice and cold but I went for a walk anyway this morning and at lunch time because I'm eating spaghetti with garlic bread tonight. Yum!
I'm pretty happy today beause it's almost Friday, of course, and I walked today and I have a beautiful loving pet and I am working on being healthy and I'm feeling good because of it. It sure takes a lot of effort to be active/exercise and eat healthy but it's worth it and I am enjoying the benefits.
I was feeling so good this morning (still am) I had to be thankful of all that is in my life. I am so grateful for so much even the stuff I don't see happening :-)