"Suffering is not good for the soul, unless it teaches you how to stop suffering. That is its purpose."
― Jane Roberts, Seth Speaks: The Eternal Validity of the Soul
The above quote is from one of my favourite books. Wow, what a lesson. How many of us suffer again and again, but refuse to embrace the teaching - we don't use the suffering to learn how to stop it. Some people seem to experience more suffering than others. Sometimes it seems to be brought on themselves, through experiencing repetitive patterns. At other times they seem to be victims of circumstance, "bad" things just seem to keep happening to certain people; keeping in mind that:
"In greater terms positive and negative have little meaning, for the physical experience is meant as a learning one. " The Nature Of Personal Reality: Seth by Jane Roberts
When does discomfort become suffering? Is suffering just a louder message? A more obvious opportunity to "do better", to learn? Maybe that's it. Maybe instead of running from our suffering, we need to run right toward it, engage it and use it for what it just might be intended in the first place - to move you to a new level of satisfaction and happiness- not to move beyond suffering, but maybe to actually transform the suffering.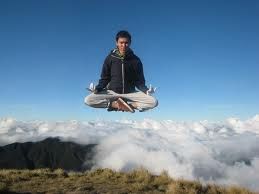 Just some rambling meandering thoughts that rattled around my head this morning.
Yesterday the winds were still strong, the scouring type that leave pretty cool patterns on drifts of snow. The winds eat away and erode existing drifts. Excuse the gross factor in what I'm about to share. Our dogs are, well, dogs, and they relieve themselves against some of the snow drifts in the yard. Yesterday, the wind eroded a few of the drifts along the driveway but left the very thin and fragile ice layer formed by the dog's urine. I didn't get a picture (thankfully some might say) of what appeared to be lacy coral sea fans standing in a row. Sort of looked like the sea fan below but of course much smaller.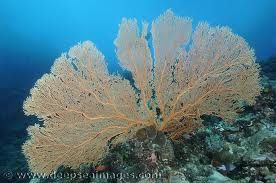 The ice structures themselves looked a bit like these pics snagged from the internet.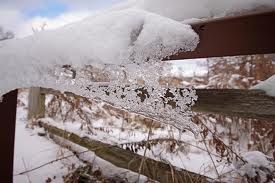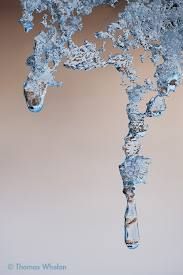 I've decided mother nature has a humorous eye for beauty in natural art.
"If toes had eyes,
then I could see
how my feet know where to go,
but toes are blind.
And how is it that my tongue
speaks words it cannot hear?
Because for all its eloquence,
the tongue itself is deaf,
and flaps in soundlessness."
― Jane Roberts, Dreams, "Evolution," and Value Fulfillment, Volume One: A Seth Book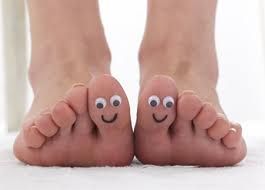 Calorie Free thoughts and ramblings for today.
Namaste. CJ