Thursday, February 21, 2013
The other day when I went to the library they had bags of lemons outside from a local garden with sign "Free" I went in and asked as I don't like to take things just like that and yes, they were free. So I picked up some as strangely enough you don't see lemons in the markets and I thought it would be an ice change from limes.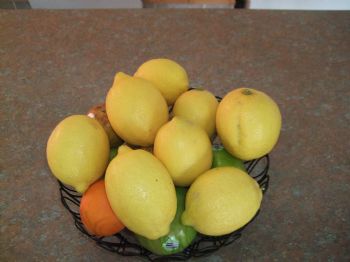 They were big and juicy and it has been nice to cook with them and have lemon juice in my water instead of lime.