Two weeks ago I joined a free local program on healthy living. It was about the time when I wrote my previous blog where I declared war to my scale which for a while had been going UP instead of down regardless of my devotion to exercise! I was experiencing non-scale victories but my motivation was damaged. Doubt started creeping in. A tiny, mean voice inside of me was whispering, "Do you really think you can make it? You are struggling in vain. There's no 'salvation' for you in this matter! Accept it - you're gonna die as a fat person!'
I saw the program as an opportunity to pick myself up. As a team player I function well with group motivation. There was only one small problem. When we signed in - we had to be weighed in!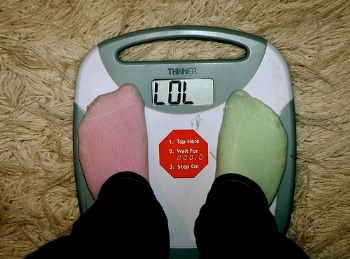 Thank God they did it privately so no one else could see other people's numbers! Mine was 257 lbs! Horror! Now, even when I added some lbs I didn't change the number of lost on my tracker because I didn't want to get discouraged. But that number was really horrible.
They recommended 30 min exercises 5 days a week including one group meeting when we can exercise together and weigh in to see our progress.
If things could get worse at that point - they did! Several days later my pinched nerve started 'working'. I couldn't get up off the sofa let alone work every day for 30 minutes! And I panicked!
You see, that's what I love about groups! They keep you responsible! So I said to myself: if you can't work that butt off, you have to stay in your calorie range! Period.
When I stepped on that scale yesterday, my heart was pounding like mad. I was praying, "Please, be down. At least 2 lbs. At least 2!" And I was down 12! Twelve lbs!
I even broke the lowest I have ever been since I joined SP!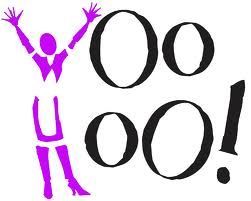 So I happily show-off with my new title, "The Biggest Loser of the Week".