Thursday, February 21, 2013
Today's challenge is to blog about drinking water
water is no problem when the weather is hot, hot, hot. The water we have here in Melbourne is really lovely too so it is not a big ask to drink 2 litres.
I like to start with a large glass of warm water before anything else first thing in the morning. A squeeze of lemon can be added but really there is no need here, another large glass mid morning and I'm half way through. This does not include the cup of tea and cup of coffee.lunch is a good time to sip another glass and dinner is always accompanied by another large glass.
In the Summertime I carry a water bottle just in case. Dehydration with such high temperatures can be a constant without even realising it, so many people carry water bottles everywhere. Personally I prefer tap water but many people like iced water and some even pay for sparkling water. Heedless to say a water bottle says a lot about a person so here is mine.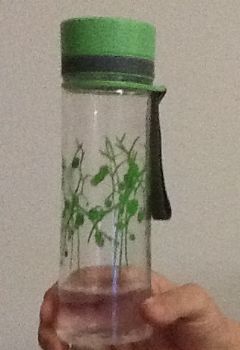 So why is water important? Well, to keep hydrated is a topper. It also helps with warding off hunger and it helps the kidneys to do their work efficiently in keeping the blood cleansed and the body healthy.