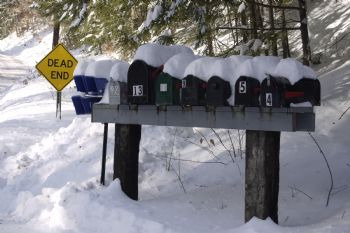 So last week was one of those big birthday weeks. The kind of Birthday where you show up to work to find your office decorated in black streamers and crepe paper, Balloons asking you "How Old?!" and giant 5's and 0's plastered all over the place and curse yourself for not just taking the day (week?, Month?) off. I swear I walked in, turned on the lights and almost turned and walked out again.
In general I don't much care for birthdays. In part because I just don't like all the fuss and bother. I find it kind of embarrasing. A trip out to dinner with the husband, a phone call from the mother or the kids, I'm content. Everything else? Forget about it. But the other part of it, that gets a little worse every year, is that it seems to have become my annual "Inventory" day, that day when you kind of go over those mental spread sheets, count your losses, expenses, gains. Some years, like this one, it just seems almost impossible to get those pages to balance. It's not so much the age thing as the "what have I done with it so far?" thing.
But I survived it. I didn't walk out of work. I managed to thank the girl who did all the decorating while reminding the one that put her up to it that her turn was coming up right behind me.
One thing that really didn't make the week any easier though was the loss of a front tooth earlier in the week. Bit down on something and snapped the sucker right off at the gum line. Now it has been years and years since I've been to a dentist. For a long time it was because I simply couldn't afford it as the single mom of 4 kids that were constantly being rotated from dentist to dr offices. And then about 12 years ago, I had to make an emergency trip to a dentist who spent the entire time lecturing me and toting up the costs of all the work I needed at a time when $20 might has well have been $2 million..which further discouraged me from even trying to go.
The kicker is for the past 9 years I've had dental insurance. The hospital provides it to me for free. But that dentist from a few years back had me so terrified of the costs that I've continued to avoid any discussion of dentists.
And now I have to go. Even setting aside the cosmetics (like I'm not feeling fat, frumpy and fatigued enough these last few months) of having a hole in your smile, or the difficulty with certain words with no tooth there to stop the air from hissing through (extra tough when you spend your day talking into a telephone), it's starting to pain me, especially about the time I most need to put my head down and get some sleep, so I have to get the remains of that tooth out. So I found someone who could get me in tomorrow to see where I need to go from here.
So wish me luck. And hopefully I won't have to listen to too much of a lecture.
On a side note. On the morning of my birthday I took this picture (before walking into work to find my office all decked out)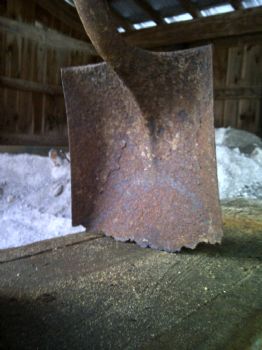 I uploaded it to my facebook page and captioned it with "old and rusty and quickly coming to the end of it's usefulness....perfect photo for the day" That night, my stepdaughter called and asked her dad if the photo was supposed to represent him, ha ha!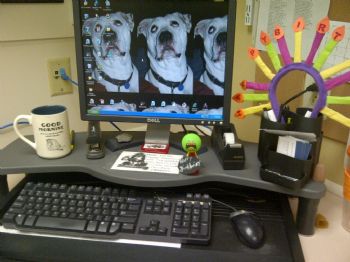 ***just a note. My birthday also fell on a Pet Scan day....A day when we see some of our sickest patients, the ones going through treatment for cancer. One woman wished me a happy birthday and then reminded me, that when you think you might not be around to see the next one, every birthday from that point on becomes a special one.