Hi Spark Friends!
Well today was a different kind of day. Today I stood on my own two feet again! What I mean by that is this: Since I began this re-journey a couple of weeks ago, I have been struggling with balancing my business, my weight loss, my family, my home, and other stuff. Trying to find balance in all of this was not easy to begin with, then there was another thing that bothered me.
Recently I began playing an online video game with my husband again. For anyone who has been around for very long in my life and been reading my story, you know that when I began my journey 2 years ago I was addicted to gaming, my husband and I were, and I woke up one day and realized that I did not do enough with my son, for myself, and I had allowed myself to get to the 443 lbs that I was by sitting, playing and eating for almost 5 years.
At that time I did what I called, went on strike from the game. I was trying to get my husband to wake up to the fact that our marriage was failing, and that our lives were falling apart. But he did not at that time. He continued to play and things between us got worse and worse. Short story: he did not support most anything I did with my weight loss and blamed it on us falling further and further apart because I would not do anything with him (play the game he meant, which was the only thing he would do, and the only thing I wouldn't).
I sank my self into working out, eating right, SP and FB, drawing more and more encouragement from the outside world, and in turn becoming stronger and stronger within myself.
Things changed in 2012, almost one year into my journey, we separated and my life fell apart. I won't go into what we went through but it was a mess...
Now, we are working hard to put our marriage back together, and it's a daily job. But the one thing that was bothering me, the thing I mentioned in the beginning was the gaming. I began playing with him again, only because we were doing so much other stuff, and he was not letting it get in the way of our lives, like he did before. I would play here and there.
But when I began this re-journey, and began my business, I began struggling with finding time for other things; my journey, my motivation... i.e. blogging, spreading spark, etc. Not to mention my sleep suffered. I was trying to fit way too many thing in and it was making me anxious.
So, I stopped playing and then I heard about it. He was upset that I was not spending time with him... again.
Well I let it get to me, for several weeks... then today I stood up and said no more! I will do what I need to, the game be d***ed! My life is more important to me, and I will no longer sacrifice my journey, my motivation, nor my sleep for a game that is only suppose to be for pleasure when I am bored from having nothing to do.
It felt good to stand up and I feel better for it!
Plus today I also stood on two other facts... I vowed I WILL NOT make excuses about the gym any longer! I also vowed I WILL NOT allow all the junk in the house ruin my journey... I have long enough!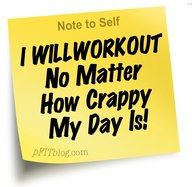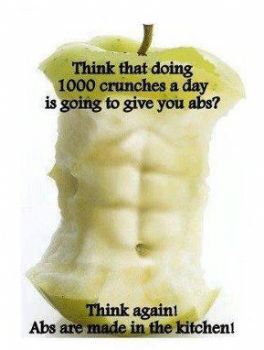 Today's Visualization:
"Today, visualize that you have reached your goal weight. What will this feel like? Imagine shouting it from the rooftops to everyone you know. What steps can you take today to get closer to this goal?"
This visualization almost brought tears to my eyes and it did make my tummy jump. I feel the excitement of just how awesome it will feel, just how wonderful it will be to finally be that vision I know is struggling inside of this fat shell, that thin and healthy person that has been trying to get out for years! I picture being at peace, smiling at myself in the mirror because I know that I worked hard to achieve this huge goal and I deserve every bit of excitement I feel. I picture myself on a motorcycle, riding off into the sun, wind in my hair, and feeling great that I can ride without discomfort. I picture walking through the mall and turning the heads of men who cannot keep their eyes off me, not because of beauty, but because I radiate confidence, security in myself and happiness! If I stood on top of the tallest building and shouted out I would shout, "Aaaaaaa!" at the top of my lungs because words cannot describe the feeling I feel!
What steps can I take? I am doing that now...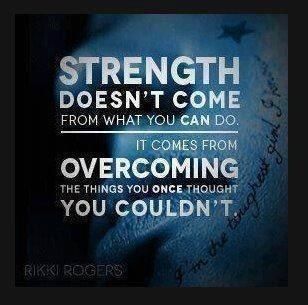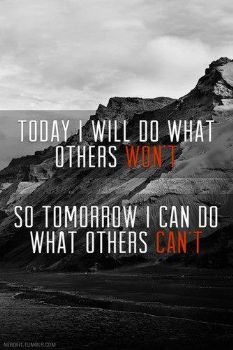 Write 1-3 sentences about the highlights (or most challenging situation) from the past day...
The most challenging thing I faced today was facing myself and allowing that person in me, who does not let anyone push her around, out to take care of things... and she did!










Nutrition:
1,056 Calories
133 Carbs
27 Fat
81 Protein
My values were awesome today! WooHoo!










Workout:
I walked 5979/5000 steps today.
34 minutes of warm-up at the gym = 359 calories burned.
Strength training machines, 2 x 10 reps, for 30 minutes = 212 calories burned.
10 minutes on the elliptical = 54 calories burned.
20 minutes on the bike = 115 calories burned.
Total = 89 minutes
Calories Burned = 740
Total miles = 3
Band clocked total of 2733 burned (with BMR) with my deficit being 1677. I think I did very well today! And the coolest thing, I put my band into vigorous mode for 9 of the 10 minutes of my elliptical ride! I rarely push myself hard enough to get into the vigorous zone! Ya me!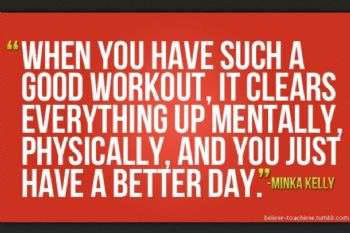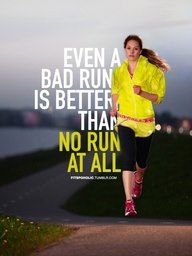 I will keep pushing ahead!
I will keep getting up every day with a new day planned and keep moving forward.










My goals:
Write in Journal everyday... CHECK!
Follow my plan today... CHECK!
Get to the gym... CHECK
I followed my coach today... CHECK!
I added motivation to my blog today... CHECK!
I spread the spark today... CHECK!
Track calories eaten each day... CHECK!
Track calories burned each day... CHECK!
Read from a motivational story or blog each day... CHECK!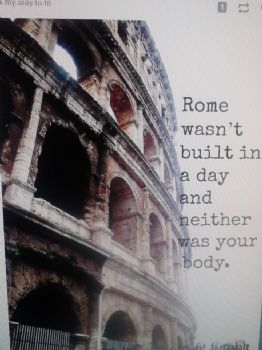 Kat