That little dress...
Tuesday, February 19, 2013
OK, so this short blog is just to say that this is sadly not about me fitting in a little dress but rather having tried on about 20 of them this past weekend. With my daughter getting married later this year I finally had to bite the bullet and try on dresses for the special day.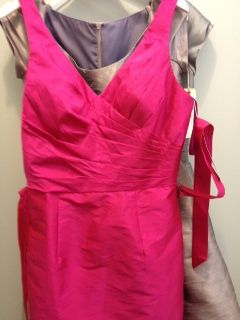 Just an example.
I did not want one of those dowdy long mother of the bride dresses that,sorry to all that this might apply to, make one look like the grandmother of the bride. So I have sealed my fate by deciding such because I can't hide in any of these shorter dresses.
Therefore Spark Friends, I hereby resolve to drop as much as I can before this event and instead of my hips being a size 14, have them match up to the rest at least, a size 10.
I appreciate all or any of you hounding me at any given time to remind me of this humbling experience.
Oh, I would be remiss in saying that I am so thrilled again to be part of the wonderful Cloverleaf team as we all begin this 5% Challenge!!!