I was Daddy's girl, actually his only child. He was very athletic and very happy that I was also. He was proud that not only could I play ball with the boys, I was usually one of the "captains" choosing the teams.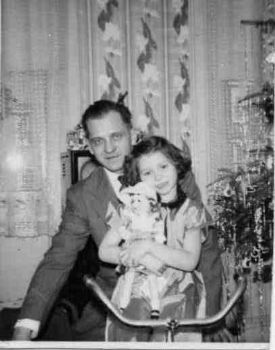 But I was also sick a lot – bronchitis, croupy coughs, sore throats, assorted respiratory infections. I was 18 months old when they removed my tonsils. Reviewing old home movies today, the cause is obvious. As soon as Dad and his friends lit up their cigarettes, I would start rubbing my nose and eyes and start coughing.
Why didn't anyone make this connection?
We were surrounded with a different message.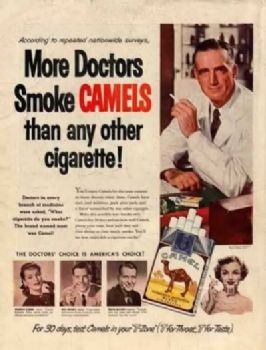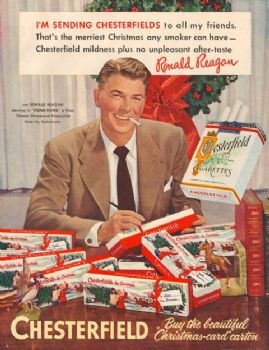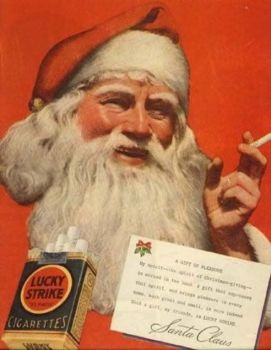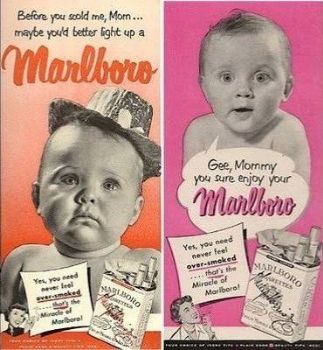 It would be another decade before the first warnings appeared and they were aimed at the smoker himself. Quitting wasn't an option for Dad. He was thoroughly addicted and perhaps he was hoping that maybe these experts were wrong.
I married a non smoker at age 19 and began to notice a difference but only at home. More than half the country smoked and they smoked everywhere. The teachers' lounges in the high schools, where I taught, were smoke filled. Teachers smoked in their classrooms and offices when students weren't present and the smell stayed in the air. Even students could smoke in "designated areas" with parental approval if they were over 16.
Slowly the tide turned. As more and more of my world became smoke free, my lungs improved accordingly. I could teach in a real smoke-free environment. I could go to restaurants. Now I really was an athlete. I could run a half marathon in a very respectable time.
Dad eventually did quit smoking. They asked him in the ER as he was having his heart attack, "Do you smoke?" He answered, "I quit this morning" and he really did.
When Dad was 75 I went with him to the Senior Olympics. He won the gold medal in Bowling. "Next time," he said, "I'm entering more events." He was a competitor til the end.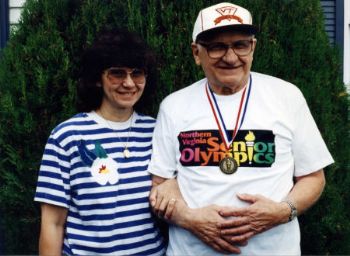 The end came too soon. There were no more competitions after this one.
I wish smoking restrictions had been put in place earlier.
I wish society had made it more difficult for my Dad to smoke.
I miss him.