A snow storm started yesterday and dropped a whole lot of snow on the region.
It is kind of a snow day because we gave the day off to all the guys,but we still have to clean the snow at our house and at the business.
My trainer cancelled because she's sick so I told her I would do squats while shoveling snow!

And I did...just not with as much intensity as when she makes me do them!

I took some pictures of us in the storm this morning.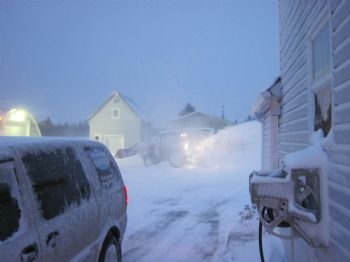 I have to shovel a snow bank to get at the patio door.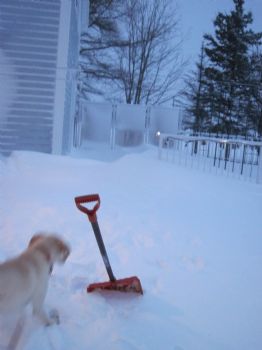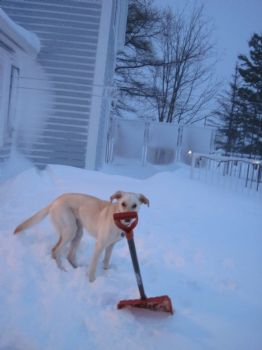 Ice on the clothesline.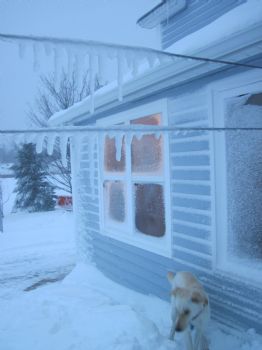 Me having fun in the snow.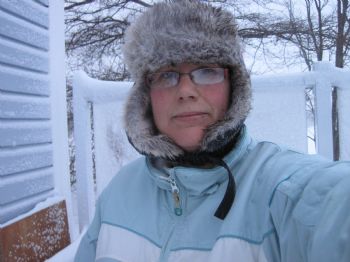 The dog with snow on his face.
Found a doggie bone while shoveling and he was all excited!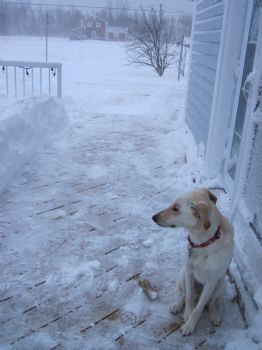 My car and the tractor/blower. My car hasn't moved yet because I went to town with my husband in his big 4 wheel drive truck.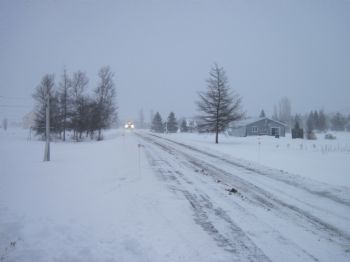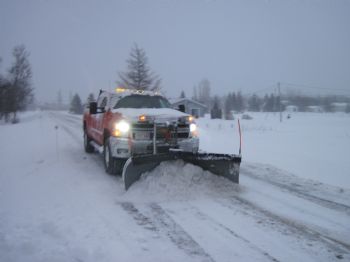 We had lots of snow at the office too,but my husband's uncle had shoveled a lot before we got there.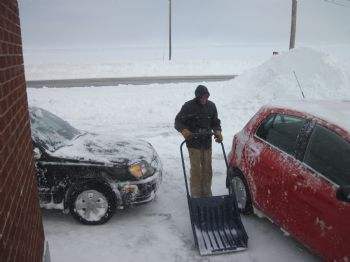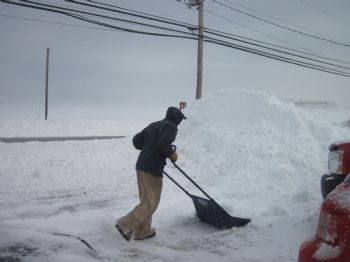 Me in a snowbank.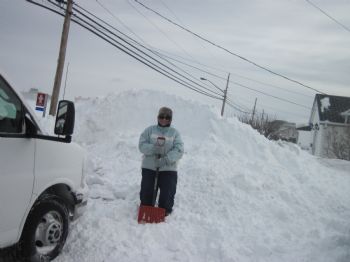 So, having lots of fun with lots of snow!
My husband is all excited because he'll be able to go ski-doo-ing.
I hope I can do some cross country skiing. I've only gone once this winter because the snow keeps melting in between storms.
Have a great snowy day!