I'm in Size 12!
Sunday, February 17, 2013
Today, I had a major non-scale victory: I fit back into size 12 clothes. I went shopping with a buddy and we went to all sorts of stores. I was shocked when I fit into a size 12 dress and size 12 jacket at H &M.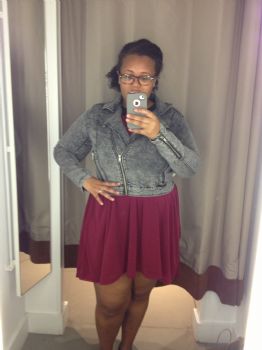 The dress had room to spare! And H & M sizes do not run big, I know this for a fact. So, it legitimately fit!
Then we progressed to Banana Republic where I tried this size 12 dress that also totally fit!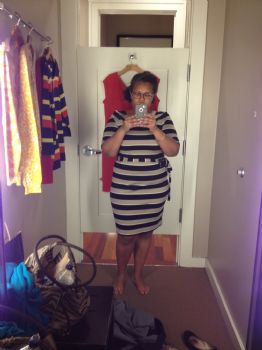 But the biggest, most exciting part was when we went to Bloomingdales and I tried these AG jeans: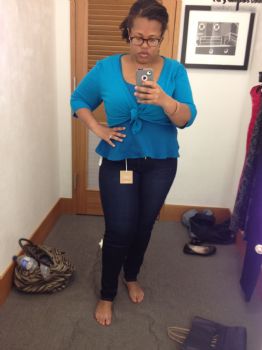 I have not fit in designer jeans in six years! And now I'm back in size 32!!
I didn't get anything because I have a big shopping trip planned for next week to commemorate my one year healthy living anniversary. But when I go shopping next week, I'll know what size to get: 12!