Sunday, February 17, 2013
A gorgeous couple of days and i have been gardening some more, you would think i would have it all sorted but not so.
Yesterday we went for a drive and saw an anachronistic sight: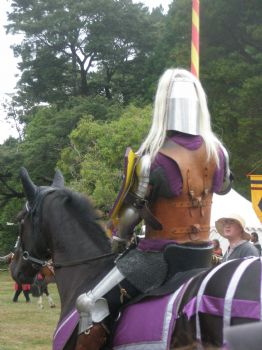 Yes, there are knights in shining armour in the Hutt Valley. Having a jousting competition.