Well, I have really been a brat. I have been complaining about everything in my head, yes, every stupid little thing.
- I wanted to go out to breakfast.
- I wanted the pups to be settled so I could work on my on-line course.
- I wanted to get on the treadmill.
- I wanted quite not the music on.
- I wanted peace and quiet.
- I wanted to know what the plan for the day would be because I was feeling lazy and did not feel like doing my hair.
What an ungrateful pain in the rear I have been in my own head.
THEN... reality hits. Utah has a seizure.
Nothing else really matters in comparison.
It does not matter if I finish my course by such and such time or if I waste time doing this or that. It is Sunday, for goodness sake. Relax and realize it is a day off to get things done yes but not to be overly controlling.
So, yes, he had a seizure and I was right here with him. It has been 1 week 4 days. Not good. I am praying that it is just one. This is the only good thing about them being closer together. We want them to be at least a month apart but at least they don't seem to be coming in clusters.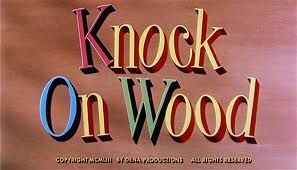 Last time it was only 1 seizure. I am also lucky that I am off tomorrow so I will be home with him.
Things like this just really put life in perspective. I need to be smart with my time but not be obsessive and controlling. I need to roll with what happens and remain positive.
Thanks for putting up with my whining this weekend and I appreciate the positive thoughts for Utah.
I should add for those of you who don't know...
Utah is only 2yo. He was 2 in January. He has epilepsy. He gets 6 pills twice daily for it. He has not gotten a brain scan done but they say, he is way too young to have a brain tumor. All signs point to epilepsy.
There were times when he would have 3 to 5 seizures within a 24 hour period. These are called clusters and are NOT good at all. The challenge is to break the cycle when that starts. The other concern is if they last a long time. Utah's have always been fairly brief, less than a minute. They are terrible to see him go through though. The last concern is to have then often, meaning more than once a month.
For some reason he is having them more often now but no longer in clusters. We adjusted his meds last time again. I will have to call the doc and see if we need to adjust again.