So I wanted to wait until I have lost a total of 40 lbs. NOPE! I need to celebrate TONIGHT! I deserve it. Why? Because for the first time in forever, I am less than 190 lbs. I87.6 to be exact! I was so thrilled with that number this morning. I'm about 2 lbs away from -40 lbs so I'm hoping to get those pesky 2 lbs in the next week or two.
Yes I'm 2 lbs short of 40 but wow! After those 2 more lbs I'm only 10 lbs away from reaching my halfway mark! Freakin' awesome. I remember when I was so sad that I lost "only" 10 lbs... now those 12 lbs I have ahead of me feel like a lifetime away.
Anyway, since I haven't been really good about pictures lately... Here is my journey so far: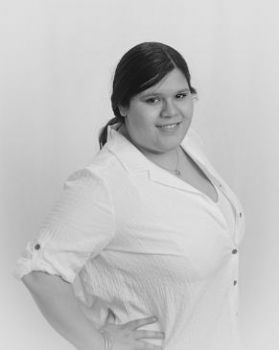 This is me at 226+ lbs. On Feb 25 2011, mine and Andrew's wedding day. Picture that changed it all for me I think. I looked so darn tired... Still am, but not nearly this bad.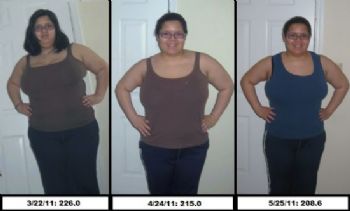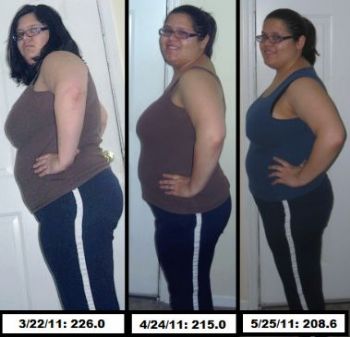 My first few months on Sparkpeople.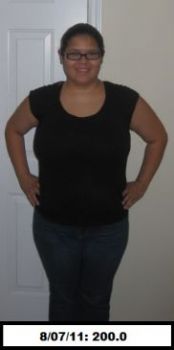 Fell off the bandwagon for a few months, but maintained.
Now... I took for the most part a huuuuuuge "break" but no matter what I was determined to NOT get back to where I was. In that aspect, I succeeded, but with a couple more months I would have been there if I decided to instead not go to the doctor/take my medicine religiously/avoiding weighing myself. 2012 was a terrible year for me both physically and mentally. I refuse to let that length of time get to me! Not worth it at all, no matter what I'm not 226 lbs again. So anyway, fast forward to 2013!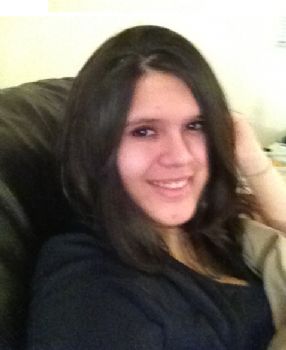 January 2013 I think? Anyway, this is the first picture that I've taken of myself that I actually kind of like. I don't remember the last time I kind of liked a picture of myself. So it's worth mentioning.
Now for the ones I took today at 187.6 lbs (woot under 190!):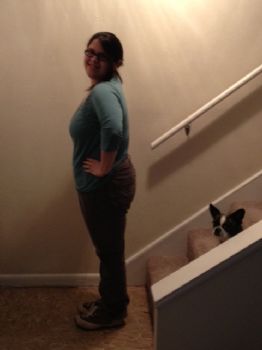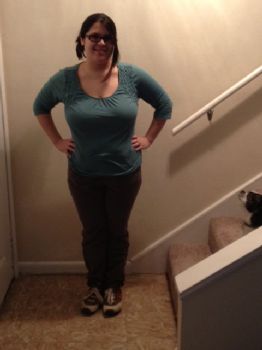 I can see a difference in these photos, finally, but only when I put them next to the other ones. When I look in the mirror, sadly I still see myself at the same size as when I was 226+ lbs. So I wanted to make this blog post to show how far I've come, even though it feels like it has taken an eternity and that not much as changed. I feel at least 70% better now than when I did at the beginning of the year, and for that I'm ecstatic. As long as I'm moving in the right direction, that's a good thing. 176 lbs I'll see you soon! :)
*cheer cheer cheer cheer* ;) Okay, I think it's time for bed now... I work at 9 AM and it is 1 AM. Haha! G'night! :D