A couple of funnies ...
Sunday, February 17, 2013
... because I am too tired.
Ever have one of those days where you are focused on your goal but still absolutely nothing gets done? Yeah, it was one of those.
Goals for today:
Set up washer & dryer
Install diswahser
Set up the fridge.
all before 1:00 so we could take Colin to see his Great-Gramma.
I had 5 trips to Lowe's and Home Depot.
I worked hard on each project.
I got nothing done.
So just a couple of funnies.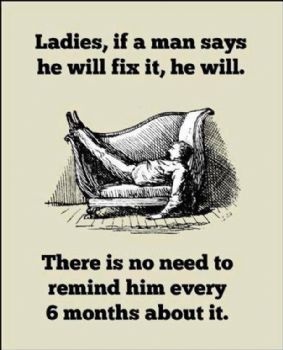 And this is one I came up with.