It's snowing in South Carolina. LOL
Saturday, February 16, 2013
I just had to take some pictures. It snows so rarely. I think it is Utah's first time seeing snow. I will try to take some more pictures later. This is after maybe 15 minutes. It just started. I don't think it is supposed to snow for long but it is supposed to be below freezing for quite some time.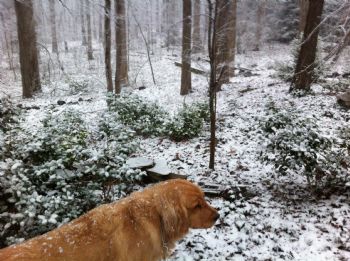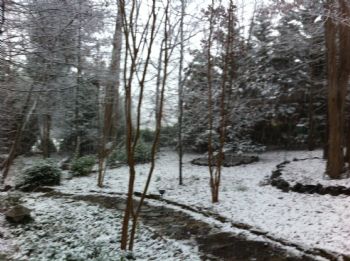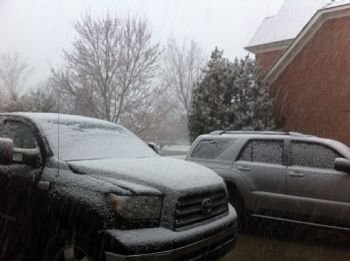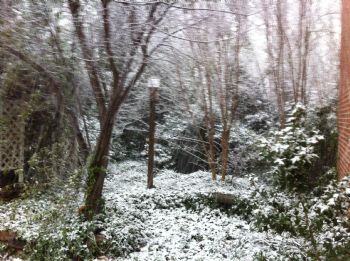 Ok now for a quick update since I am here. I have not gotten on the treadmill yesterday or today because I have not felt great. I am trying to force myself to take it very easy in hopes that this just goes away. I have had a very slight sore throat and kind of an upset stomach feeling. I am logging food. I am doing my on-line coursework.
I have completed 11 courses (2 today). I have 19 to go, but 2 of those 19 are only a half hour each. Most are 2 hours, some are 1.5. The goal is to take these and then sit for the Project Management certification exam.
Not too much else exciting. I am now drinking hot lemon water. It seems to be better on on stomach than tea. Odd.
Anyway, have a great weekend. It is a real treat to get the snow. My man, however, is going a bit crazy. He gets house happy very easily.
HUGS 2U!