Saturday, February 16, 2013
Well as anyone who's been keeping up with my blog knows that I've been frustrated that the scale number has not been improving so I decided to take some photo's today and compare them to previous pictures to see if I could notice any progress. Well I am happy to say that I felt much better looking at these photos! While it's not a drastic "oh my gosh!" photo, I feel good to know that my middle section of my body is slowly reshaping itself. Hopefully in the future I can look forward to seeing more definition!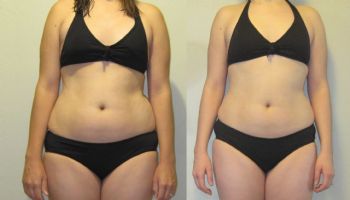 Well what do you think? Can you see any change? The left is before and the right is current.