Saturday, February 16, 2013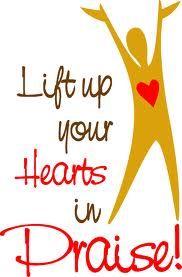 I am on my second cup of coffee this Saturday morning with a mind full of thoughts. I have a feeling I will do A LOT of writing today, but wanted to start here first. This has been such a hard week for me physically and emotionally, yet God has given me such a strength to be able to press through the trying days. I went back to work on Tuesday to a very physical day! When I got home from work my daughter was still asleep (at 4 in the afternoon) and I just fell on my bed in a river of tears! If I don't leave a note for things to get done every day they are not done when I get home. I think she thinks that since she is pregnant, she is incapable of helping me. I was just so overwhelmed from being sick, and just exhausted!
The rest of the week she has only done what I leave a note for her to do, but I just had to stop stressing about it! I don't have any idea how to handle this whole situation with my daughter without pushing her away from me, although our relationship is quite strained at the moment as it is. She has no idea how hard it is as her mother to watch her making one mistake after another, all the while not being able to say anything to change her mind or make her make better choices.
Today this brings me to a huge revelation of God's love for me. So many times have I been in a place in my life of making horrible choices, while God watches me making them with a heart I'm sure of frustration as I don't listen to his wisdom for me. He as my Heavenly Father aches with longing for me to heed his wisdom, and draw closer to Him to guide me just as I hunger for my daughter to do the same. I can't make my daughter's choices for her, just as God who gives us a free-will doesn't make our choices for us. God just waits for us to learn that He knows best, holding his arms open for us to return to His love and wisdom. I have to do the same for my daughter! I will just wait for her as I cover her in my prayers allowing God to do all that I cannot do! I am so thankful to have the relationship with Him I do today, knowing how precious and wise He is!! So my goal for today is ...... to allow God to be my stress relief... not food.... not depression...... just PRAISING God!
~Angie