Friday, February 15, 2013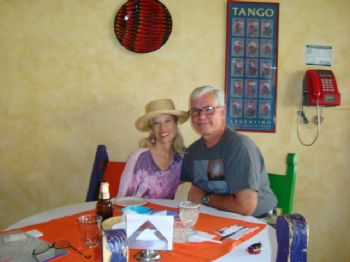 Well good thing I did have the cushion pound for Valentine's day as my DH did invite me out for late lunch. It was a nice time but the place didn't have my normal splurge of BBQ ribs so I had a skirt steak and french fries....oh and my yummy Negro Modelo beer. So this morning I was back at goal weight and will try and eat light today to get some cushion pounds off for my upcoming birthday on the 25th. I am thinking I might want to go out to eat at my favorite steak house. We will see.
I hope all my sparks buddies are doing great and that you all had a nice Valentine's day.
Cheers!
Sallie