Friday, February 15, 2013
Yesterday was pretty good. I achieved most of my Fitbit goals. I only fell short because toward evening I started feeling sick. I've come down with my granddaughter's virus.

Steps: 12,066 out of 10,000
Floors Climbed (up and down): 11 out of 10
Calories burned: 2,079 (just short of gaol: 2,170)
Sleep: 4 hours 18 minutes
It doesn't take a whole lot to reach step goals. I simply went for a photography walk. A friend of mine on Facebook (a real friend, just far away) and I love architecture, and she posted a picture of a house that was very similar to one about two blocks away, so I took a walk to get pictures of it. Hey, why just go to take pictures of one house? I walked and photographed houses for about an hour. Here is the house I went for: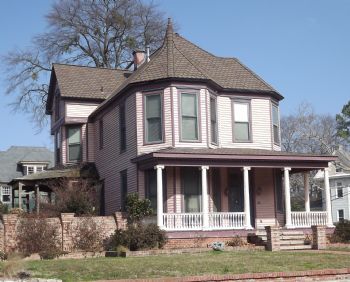 Take a walk today!