Lenten Diet Devotions- 3
Friday, February 15, 2013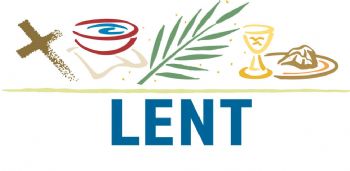 Day 3 Scripture: Romans 2:11 For God does not show favoritism.
Application: Do you have a poor self image because of your excess weight? Others stare or say rude things, but not so with God. He loves you no less than the person whose body is precisely the correct weight. If God shows no distaste for you, why do you put yourself down first? People are not God. True acceptance comes from knowing that in Godís eyes you are beloved and valuable. Yes, losing the weight will increase your self esteem, but from others evaluation of you and your own confidence, not Godís. He loves you just the way you are unconditionally. If you could forgive yourself and love yourself as Christ does, you can drag yourself out of the valley of defeat and start walking victoriously over the physical aspects of weight. Trust God to show His love to you, the way you are, this very day.
Prayer: Father, I desire to see myself through Your eyes. My vision is limited and marred. Help me to realize the vastness of Your love for me, just as I am, and then I will be able to restore the temple of my body for Your glory. Free me from the thoughts that bind me to the past. In Jesusí name. Amen
Today's action and commitment: Think of something you can do or make that will make another person feel especially loved and forgiven as God has loved you!